WATCH: Jake Paul's Emotional Reaction to LeBron James' Tweet on His Fight Against Tyron Woodley
Published 08/30/2021, 2:32 AM EDT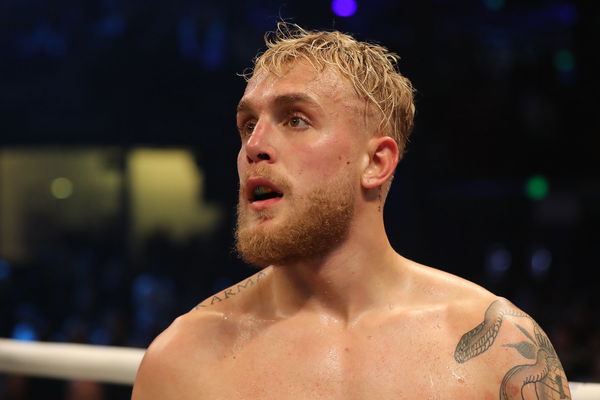 ---
---
Any athlete would dream of getting praise from their idols. Similarly, Jake Paul was in shock when he heard that LeBron James reacted to his recent fight against Tyron Woodley.
ADVERTISEMENT
Article continues below this ad
Jake went up against the former UFC champion in his biggest test yet as a pro boxer. And, in a hard-fought battle, Paul came out on top in the main event bout. However, before the fight, LeBron put out a tweet saying that Cleveland is wild. Moreover, he wished that he was at his house in Cleveland.
At the post-fight press conference, Paul almost broke down in tears, reacting to LBJ putting out this tweet.
ADVERTISEMENT
Article continues below this ad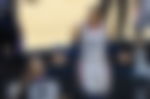 LeBron James makes Jake Paul Emotional
Paul is a Cleveland native and grew up in the city. Moreover, his fight against Woodley took place in the Cleveland Arena. Likewise, the home crowd was going wild all night and continued on until Paul's victory.
One of Cleveland's biggest sport stars, the 'King' himself hoped that he would have traveled to Cleveland just because the crowd was so wild. Moreover, he also said that the event was entertaining. This left the Ohio boy emotional at the press conference as he couldn't believe that LeBron himself came out and spoke so highly of him.
Jake said: "For him to tweet about this, that's crazy. I am being really hard on myself, but man, I have accomplished so much in the past 4 fights. No one's doing this, you know.
"Trying not to cry but for him to even tweet that is crazy."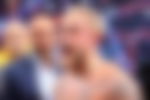 From a YouTube sensation to coming up in boxing, Jake Paul has come a long way. He has gone up against anyone who has challenged him and come out on top. Now, after the fight, there may have been an agreement to a rematch between these two.
Paul vs Woodley rematch?
Paul was judged as the winner of the fight via split decision. This brought in mixed reactions to the table. Notably, post-fight Woodley made it clear that he felt he was the victorious man and demanded a rematch.
ADVERTISEMENT
Article continues below this ad
Initially, Paul did not seem convinced. However, after a heated exchange between the two, Jake agreed to the rematch, as long the UFC Welterweight was willing to get the tattoo 'I love Jake Paul' on his leg.
This comes from a bet the two fighters made before the fight – the loser has to get a tattoo of the other person. Woodley agreed to get the tattoo to secure the rematch with Jake.
ADVERTISEMENT
Article continues below this ad
Do you think there will be another showdown between these two? Let us know in the comments below.
WATCH THIS STORY: Atlanta Hawks vs Philadelphia 76ers Game 7 ECSF Highlights 2021