Nets' Kevin Durant Announces Massive Partnership With New York-Based eSports Company
Published 03/15/2021, 11:34 AM EDT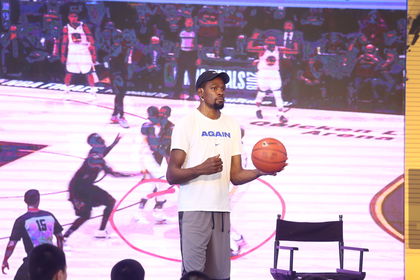 ---
---
Kevin Durant is not just a basketball player. As his profile on the court grew, Durant had to make smart financial decisions to have his post-retirement life set up.
ADVERTISEMENT
Article continues below this ad
He did so by starting his own company called ThirtyFive ventures. His partner in that endeavor is Rich Kleiman, and they just announced a massive investment.
Durant and his ThirtyFive Ventures have invested in New York-based eSports company Andbox. Durant has spoken about the acquisition via press release and explained why he made this commitment.
ADVERTISEMENT
Article continues below this ad
"The passion that New York sports fans have has really hit home with me. Andbox is bringing that same energy to esports here, and that's something Thirty-Five Ventures is very excited to be a part of."
Durant is a self-confessed gamer and plays games like Call of Duty very often. Andbox owns and operates the Call of Duty League's New York Subliners, the Overwatch League's NYXL, and the Andbox Valorant team.
Durant is expected to help boost the appeal and popularity of the team, as he will start wearing company merchandise ahead of games and in other public settings.
Kevin Durant: Can an NBA title further boost his profile?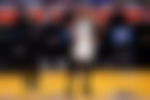 Kevin Durant has won a couple of titles. However, bringing one to a New York-based team like the Brooklyn Nets would be a game-changer. While the franchise does not have the same established reputation as the New York Knicks, they are definitely attractive now. Players like KD and teammate Kyrie Irving chose the Nets over the Knicks for a reason.
ADVERTISEMENT
Article continues below this ad
If he gets a title this season, his profile will naturally grow. LeBron James is on track to become the second billionaire in basketball after Michael Jordan for a reason. His success on the court has helped him build a reputation that helps people outside basketball recognize him and give him credibility.
ADVERTISEMENT
Article continues below this ad
An eSports investment is very shrewd of KD. The industry is growing and the new generation of consoles has given a solid roadmap of how gaming will evolve over the next few years. However, it will be exciting to see if KD's investment in AndBox will grow as well.