Months After Tiger Woods' Trouble With the Law, Billionaire Michael Jordan Slammed "Unfair" Jack Nicklaus Claim
Published 12/31/2022, 3:30 PM EST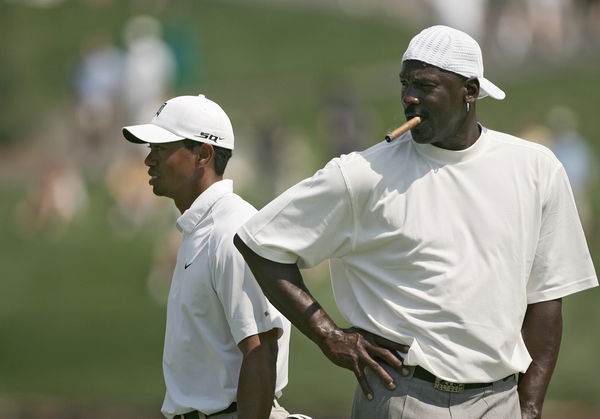 NBA legend Michael Jordan and golf legend Tiger Woods once shared a close friendship. They are arguably the greatest ever to play their respective sport. When Jordan was dominating the league, he was often compared with legends who came before him. The likes of Bill Russell, Wilt Chamberlain, and Kareem Abdul-Jabbar. Now, he is almost always compared with superstar LeBron James. Woods on the other hand is constantly compared with golf legend Jack Nicklaus. However, Jordan once revealed that he does not think it is fair.
In 2017, Jordan sat down with Marvin R. Shanken for an interview with Cigar Aficionado. During the hour-long interview, MJ opened up about a variety of interesting topics about his life, career, cigars, etc. He also answered some questions about Woods.
Michael Jordan on the Golf GOAT debate
ADVERTISEMENT
Article continues below this ad
In one instance during the interview with Cigar Aficionado, the host Marvin R. Shanken asked Michael Jordan about the struggles of Tiger Woods. Jordan stated that Woods is going through a period of transition and added it is hard for athletes during the social media era because there is no privacy. The host then asked MJ's opinion about many believing that Jack Nicklaus is the GOAT and there is no debate about it after Woods' issues. But Jordan was not ready to accept that because it can never be said who is the GOAT of a sport.
Jordan stated, "Jack and Tiger never played against each other, they never played in the same tournament, they never played with the same equipment, they never played the same length of golf course. I never played against Wilt Chamberlain, I never played against Jerry West. To now say that one's greater than the other is being a little bit unfair."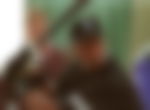 In 2017, Woods was arrested for driving under the influence of alcohol and pleaded guilty to reckless driving. He received a year of probation and was ordered to undergo 50 hours of community service.
ADVERTISEMENT
Article continues below this ad
While talking about Woods' struggles the four-time champion suggested most athletes go through a period like that. Talking about social media adding fuel to the issues of celebrities, he added even he might not have survived this era.
Jordan and Woods
Michael Jordan and Tiger Woods were close friends when Woods was at his peak. The golf superstar looked up to the Chicago Bulls legend. They spent a lot of time together on the golf course and off it as well.
ADVERTISEMENT
Article continues below this ad
WATCH THIS STORY – Breaking Down Derek Jeters Brotherly Relationship With NBA Legend Michael Jordan
However, things changed when Woods' marital infidelities came to light. This put an end to their friendship. Some even accused Jordan of the 15-time champion's troubles. Despite this, they have always spoken highly of each other.
Edited By: Gideon Mathson