Tiger Woods and Michael Jordan Friendship: Why Woods Was Advised Against Befriending Michael Jordan
Published 03/15/2021, 3:03 PM EDT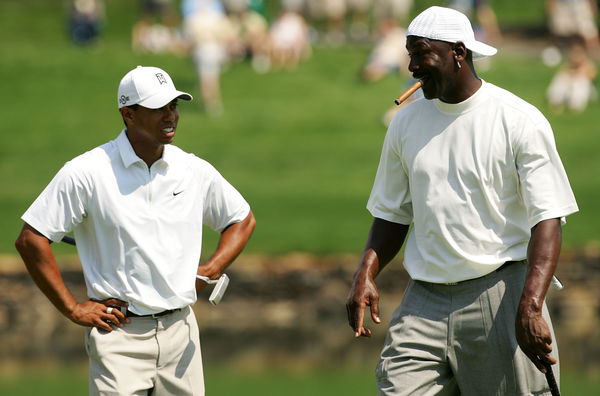 ---
---
Tiger Woods turned pro in 1996 when he was just 20 years old. The young kid from Cypress, California did not disappoint with his early performances and achieved superstardom in just his second year on the PGA Tour. Besides fame, Woods also earned a few celebrity friendships during his career but was advised to stay away from two main personalities. 
ADVERTISEMENT
Article continues below this ad
Well, from reading the title one could assume that Michael Jordan was one athlete that a young Tiger Woods was asked to stay away from. Why though? What did Jordan do wrong? Before we look into it, the other famous athlete was Greg Norman, a legend of the sport that Woods was just stepping into. 
A chunk of the information as to why a young Tiger Woods was asked to stay away from arguably the greatest athlete of all time is present in the book 'Tiger Woods,' authored by journalists Jeff Benedict and Armen Keteyian.
ADVERTISEMENT
Article continues below this ad
The biography focuses a lot on what went behind the scenes as Woods rose to a level of stardom only a few athletes before him had ever touched. A part about attaining fame is that you also lose your privacy, and Michael Jordan had once informed Woods to get rid of his reclusive behavior.
John Merchant wanted to protect Tiger Woods from Michael Jordan
Now who is John Merchant and why did he come into the picture? On top of it, why did Merchant try to prevent Woods from establishing a friendship with an athlete of similar stature? 
John Merchant was a former lawyer of the Woods family who apparently helped them during Tiger's Standford days. He was one of the first people to understand the incredible talent of Woods and foretell that he would go on to become a star.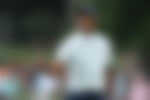 But Merchant had a major piece of advice to a 20-year-old Woods, and a part of it was revealed through the biography penned by Benedict and Keteyian.
"Michael can play basketball as well as anyone who's ever played the game," Merchant said. "There isn't anything else that Michael is good at doing. Nothing! And he's had too many years of being out there in public. So he's going to try to use you," Merchant said of Jordan as per the book.
Just as Merchant mentioned, Tiger Woods managed to keep his distance from Greg Norman, but no so much from Michael Jordan. The latter was Woods' idol growing up, and it was tough for the golfer to not develop a bond with the NBA icon. 
Woods and Jordan's unparalleled competitive attitude is what defined their friendship
Tiger Woods did not heed Merchant's advice and befriended Michael Jordan. The latter was also an avid golfer and there were many similarities that brought them together. 
A 14-year-old Woods also stated that he was going to become the Michael Jordan of his sport. Here are the exact words: "I might be sort of like a Michael Jordan in basketball, something like that," Woods mentioned in an interview. 
Jordan and Woods instantly hit-it off after the latter turned pro in 1996. The whole world witnessed Tiger Woods create history at the 1997 Masters, and so did Jordan, who has often hung out with Woods in private and in public. 
"I guess my association with Nike did help that. But Mike's in a position where I think my life is going. And I went through some problems, I didn't know how to handle certain situations. Like dealing with visibility, loss of privacy, articles, just people in general, and Mike helped me out because Mike has already been there," Woods said after his 1997 Masters victory. 
ADVERTISEMENT
Article continues below this ad
"He's established himself as probably the best basketball player that's ever lived, and he's so well-known that what better person to relate to me than not a movie star, celebrity or anything like that but a guy who's down to earth, who's an athlete, who can relate to another athlete. And Mike is almost like my big brother right now," Woods added about Jordan.
There has been plenty of positive comments from Woods about Jordan and vice versa. After all, their crazy obsession to succeed instilled mutual respect between each other. They wouldn't have discussed this topic, but who do you think is the greatest among the two? 
ADVERTISEMENT
Article continues below this ad