'Exaggerating Injuries': Stephen A Smith Puts LeBron James on the Stands for NFL Claims
Published 09/28/2021, 9:52 PM EDT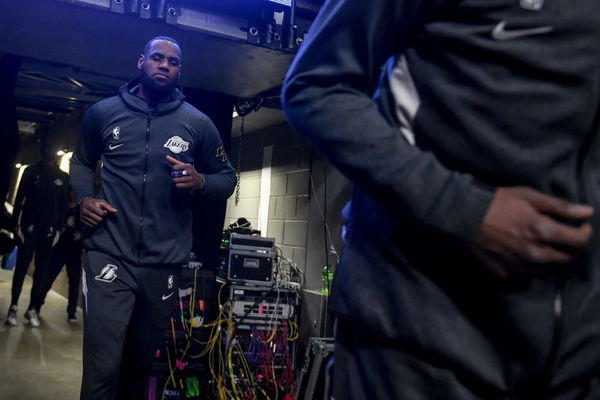 ---
---
Every sporting star is a multi-sport character in one way or the other. Steph Curry plays golf, Damian Lillard goes boxing, Jimmy Butler has a sweet spot for Tennis, Anthony Davis is about NBA 2K, and so on. But when it comes to LeBron James, the big man had and still has his heart in football.
ADVERTISEMENT
Article continues below this ad
While the off-season 2021 is almost coming to an end, King James has sparked debates about his history with NFL. Watching LA Rams games, dropping nostalgic footballing posts, and giving interviews to former Super Bowl legends, Bron is doing it all. But with all the hype, he still has an unimpressed NBA analyst ready to bash his claims.
ADVERTISEMENT
Article continues below this ad
Stephen A Smith rejects LeBron James as an NFL player
In a recent interview, SAS expressed his stand loud and clear when he stated, "LeBron James is on the Mt. Rushmore of basketball. One of the greatest athletes and clearly one of the greatest players who ever lived. I don't think LEBRON would have lasted more than a year in the NFL. I really don't."
Just a day ago, Lakers' leader revealed how he had two legitimate NFL offers in 2011 and that he still has those jerseys kept safe. This got everyone wondering if Bron could've made a name for himself as a footballer. But Bron's critics were quick to share gifs and clips of the NBA champion where he'd fake an on-court injury to force fouls. They hence questioned if he could've survived the gruesome nature of the NFL.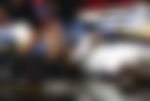 Even SAS noted the same when he stated, "If you see LeBron and maybe engage his history on it, the embellishment, just exaggerating injuries and things of that nature. This brother gets hit particularly in the legs, he don't like it at all."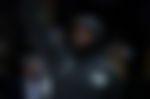 Which other thing works as a con for Bron?
Now, the Akron Hammer was a wide receiver during his school days. Interestingly, the average height of an NFL player in that position is close to 6'1". This is eight big inches shorter than where LeBron stands and that's certainly a thing for scrutiny.
So the 53-YO picked on this and further added, "That he's a legit 6'9", LeBron James, the second those legs got hit, he would want no part of it. And again, like he's not some short dude, he's 6'9" and those legs will be a prime talk… They would hit him hard, everybody would be trying to hit hIm low. He would want no part of that, no way in hell." 
ADVERTISEMENT
Article continues below this ad
Watch This Story
Majorly, the NFL teams prefer a shorter wide receiver to ensure greater speed and athleticism to take long and crazy passes. But in the case of Bron, even if he eyes his probable favorite, Tom Brady and Peyton Manning trademark, QB position, he is a little taller for that too. 
ADVERTISEMENT
Article continues below this ad
But with the exception of Rob Gronkowski, Bron certainly could've proved everyone wrong with his grit and attitude. So where do you stand with this? Le-Bron or no-Bron in NFL? Help us know in the comments section below.
Watch this story – LeBron James and Other NBA Players Who Bagged Lucrative Endorsement Deals as Rookies