Asked to 'Father Her Children' by Madonna, Charles Barkley Reminded of His Infamous Affair 30 Years Later by MLB Veteran
Published 03/13/2023, 11:19 AM EDT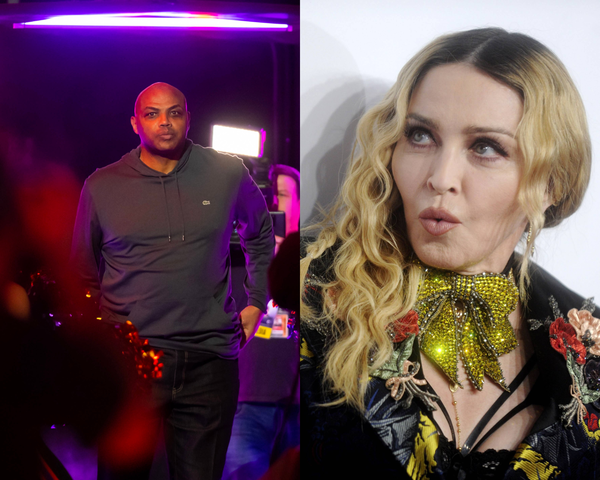 At 64, Queen of Pop Madonna is still going on tour. Recently, she announced that the performances of The Celebration Tour will start in July 2023. With special guest Bob the Drag, the tour will showcase her unrivaled body of work from the past 40+ years and provide a one-of-a-kind experience. Amidst this, a recent video clip of Madonna dancing went viral on TikTok. This has somehow come back to NBA legend Charles Barkley and the rumor he once had an affair with the pop star. One fan poked fun at this and a former MLB star responded.
The rumor has it that Barkley had an affair with Madonna during his time in the NBA. This was a major gossip at the time. Also, notably, the Queen of Pop had a short "fling" with another NBA legend Dennis Rodman.
Lenny Dykstra gives Charles Barkley "a pass"
ADVERTISEMENT
Article continues below this ad
A fan on Twitter trolled Madonna after her dance went viral on TikTok with the caption, "If you have bought tickets to Madonna's up coming concert, get your money back😂😂😂". This caught the attention of former MLB star Lenny Dykstra who shared the video clip. One fan wondered, "What was Charles Barkley thinking", referring to the age-old rumor that Barkley and Madonna were once together. Dykstra replied to the comment saying that the 1993 NBA MVP "gets a pass" because it was Barkley's era of the Phoenix Suns at the time.
Apparently, the rumor has still not died down with fans still recounting it. Interestingly, Madonna's comments at the time could be a major reason the story is still going around.
Dennis Rodman once claimed that Madonna offered him $20 million to impregnate her when they were dating. The pop star herself made a similar comment about Barkley which sparked gossip.
Madonna's comment added fuel to the fire
ADVERTISEMENT
Article continues below this ad
In 1993, rumors about Charles Barkley and Madonna caught fire. Amidst this, during an interview with Mademoiselle magazine, Rosie O'Donnell asked the Queen of Pop who would she pick between Denzel Washington, Damon Wayans, and Charles Barkley to father her child.
She replied, "Charles Barkley is God. Denzel Washington is married, and you know what? I think Charles is probably married. See, all the good ones are taken…but that doesn't mean they can't father your children!"
WATCH THIS STORY – LeBron James, Michael Jordan, Charles Barkley NBA Stars who Tried Their Hands at Other Sports
ADVERTISEMENT
Article continues below this ad
Understandably, this added fuel to the rumors that Barkley had an affair with Madonna. Moreover, the gossip is still going around even after 30 years. Furthermore, the story is still getting traction with new revelations. The manager of one of Barkley's favorite restaurants recently revealed that Barkley introduced him to Madonna in 1993.
What do you think about Lenny Dykstra's comment about Charles Barkley and Madonna? Let us know in the comments section.