"Pierre Gasly To Replace Bubba Wallace In 2023": Fans Spark Rumours After Michael Jordan Is Spotted Having Dinner With Max Verstappen's Former Teammate
Published 05/05/2022, 12:38 AM EDT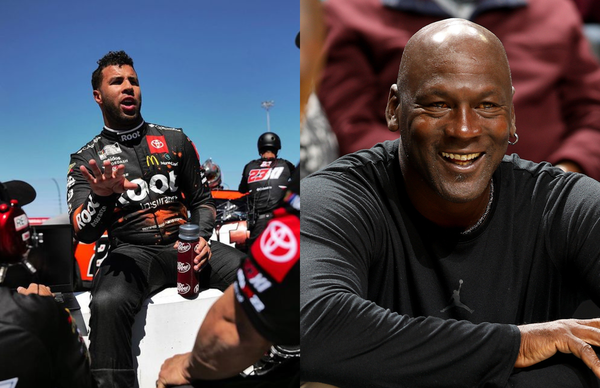 A couple of years ago, NBA legend Michael Jordan teamed up with NASCAR veteran Denny Hamlin to buy his own team. The Chicago Bulls icon hired Bubba Wallace, who has been grateful for the opportunity since. Jordan himself has joked about the racer, making quite a buzz when the news was announced.
Jordan has made himself quite the businessman even after retirement, doing everything from investing to owning teams.
ADVERTISEMENT
Article continues below this ad
Fans, of course, remain deeply invested in Jordan's life. Wallace's hiring was just another example, the news caused fans to react on social media. With Jordan seen alongside Pierre Gasly, fans easily came up with a new theory, despite the latter being a F1 driver.
Michael Jordan to replace Bubba Wallace?
According to Gasly's tweet, he and Jordan had fun together over dinner. One photo even has Jordan wearing Gasly's helmet, which made way for the perfect rumors fans could think of. The obvious one, of course, is Gasly replacing Wallace as the 23XI Racing's driver. While there is nothing even slightly confirmed from the official side, people found the photos and meetup amusing.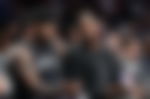 While many seemed to joke around it, some seem convinced that Gasly was moving to Jordan's team.
Furthermore, fans also seemed genuinely happy about the 26-year-old meeting a legend. Some even referred to both of them as two GOATs just hanging out, excited about what's to come. Interestingly, some fans also want Jordan to invest in F1 and some other ventures.
Looking at how fast Jordan and his empire are growing, another investment or team might not be such a ridiculous idea. At the moment, Jordan is also the only retired NBA player to own a majority stake in an NBA team. Jordan's Charlotte Hornets have been steadily growing, despite being a smaller team.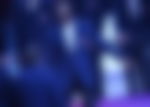 Are Jordan and Wallace friends?
Looking at their journey in NASCAR, Wallace harbours a lot of respect for the six-time NBA Champion.
"M.J. stepping up in a way that he did for me has been—you know, I don't know if I'll ever be able to thank him enough," Wallace said last year. "Just this opportunity this year and moving forward. He gave me an opportunity to shine and put my best foot forward."
ADVERTISEMENT
Article continues below this ad
Jordan too, has joked about Wallace and his performance.
ADVERTISEMENT
Article continues below this ad
Taking a look at the two icons, it seems unlikely that their partnership will come to an end just after one dinner. After all, nothing can be confirmed till the official team announces.
Do you think Wallace will leave Jordan's team? Let us know in the comments below.