Bucks' Giannis Antetokounmpo Reminds Fans He Wanted to Be a Soccer Player Growing Up
Published 05/25/2021, 3:20 AM EDT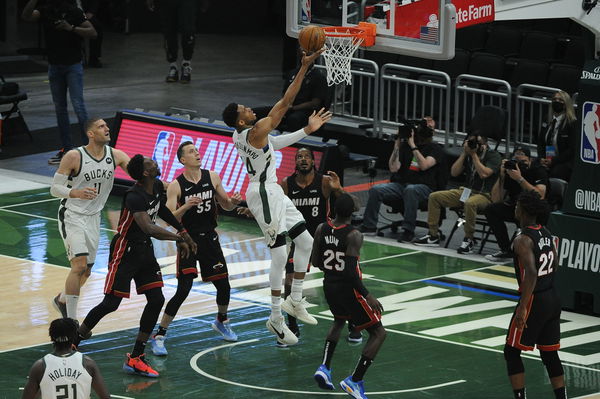 ---
---
Giannis Antetokounmpo has been one of the best players in the league this season. The reigning two-time league MVP has been flying under the radar this year, primarily because of the added star power in the East. But Giannis has still been excellent for the Bucks this year, helping them secure the third seed in the Eastern Conference. So far, the Bucks have looked strong against the Miami Heat, going 2-0 in their series.
ADVERTISEMENT
Article continues below this ad
Giannis Antetokounmpo wanted to play soccer
During a break in their latest game, Giannis Antetokounmpo took the ball on with his feet and starting doing keepy-ups with his feet. A reporter asked him about that, and Giannis said that he could do at least 300 of those. He then reminded the fans that he initially wanted to be a soccer player when he was growing up in Greece. Luckily for all, Giannis chose basketball and never looked back.
ADVERTISEMENT
Article continues below this ad
Asked Giannis if this was an in-game record for him.

"I could do probably like 300 of those."

And then he reminded me that he wanted to be a soccer player growing up. https://t.co/OCnJw54P0G

— Eric Nehm (@eric_nehm) May 25, 2021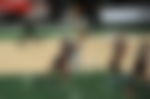 It comes as no surprise that Giannis wanted to be a soccer player. Antetokounmpo is originally Nigerian and was raised in Greece. Both countries have a rabid love for soccer. Soccer is the primary sport in Europe, so Giannis naturally aspired to be the next big star in Europe. However, Giannis was convinced to give basketball a chance because of his large size. Eventually, he found success in Greece, before transitioning to the NBA.
The Greek Freek has dominated the NBA
Giannis entered the NBA in 2013, as the 15th pick for the Milwaukee Bucks. In just a few years, Giannis established himself as a superstar in the league. He became an All-Star and elevated the Bucks to a playoff team. In 2019, Giannis became the NBA MVP for the first time, as the Bucks secured the first seed in the league. However, the Bucks lost to eventual champions, the Toronto Raptors, in the Eastern Conference Finals.
ADVERTISEMENT
Article continues below this ad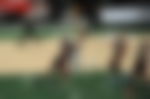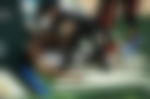 Last season, Giannis once again won MVP and added Defensive Player of the Year to his list of accolades. But once again, the team endured disappointment in the playoffs. They were upset by the fifth seed Miami Heat in the second round. It was a disappointing showing from Giannis, who endured the questioning of his abilities during the playoffs.
ADVERTISEMENT
Article continues below this ad
This season, Antetokounmpo has the chance to quell those demons and get a measure of revenge over the Heat. And so far, Antetokounmpo has been hit-or-miss, having a poor game one, but a solid game two. The Bucks are up 2-0 right now and need Antetokounmpo to shut down the Heat in the next two games.