1 Month After Vampire Saga, Paul George Shoots Daggers at Those Threatened by Russell Westbrook's Attitude
Published 03/09/2023, 4:00 PM EST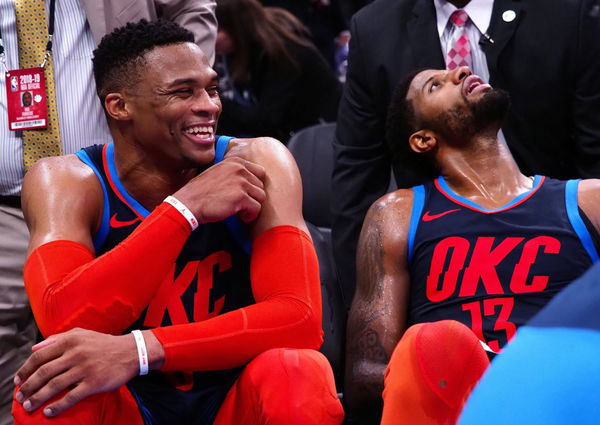 Russell Westbrook after his trade from the Los Angeles Lakers was called all sorts of names. He was insulted and trolled on social media and it seemed like there was no near end to this. He was also labeled as a 'vampire for the lakers' by popular media. Westbrook's family and friends had to intervene to put an end to this unnecessary bashing.
His wife, Nina Earl, provided some insight into how their children were impacted by the media's portrayals of her husband. Even Westbrook's former Lakers teammate and close friend Anthony Davis responded to the stories and disputes regarding the 34-year-old. The plea by his wife and friend Davis managed to contain some of the drama. Now, it's Paul George of the Los Angeles Clippers who has some things to say for Westbrook.
 The aftermath of the vampire saga
ADVERTISEMENT
Article continues below this ad
On Podcast P with Paul George, the Clippers forward talked about Westbrook and all the chaos surrounding him over the past month. He said, "It's what the media sees, and then.., okay I can paint the picture of what I want him to be, because of what I think he is". "Don't get me wrong, Russ is very straightforward, you know what I mean, no beat around the bush like I'm not twinkling my toes like you're gonna know how I feel and I'm gonna show you who I am".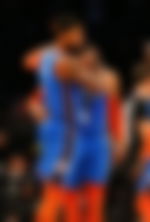 The 8x NBA All-Star added, "I think that just draws people, it scares the media". "He's so confident, so if he doesn't perform like I can say haha". "That's why I have always been pro-Russ and really showing the support when everybody is trying to bad mouth him". "It's because I have been around him, I know the person".
ADVERTISEMENT
Article continues below this ad
George kept on giving props to Westbrook saying he is one of the best teammates, friends, best human beings. He also acknowledged Westbrook's work ethic by highlighting that he is always one of the firsts to the training and trains harder than most.
Russell Westbrook's ongoing season with the Clippers
Westbrook's time with LeBron James, Anthony Davis, and company came to an end when he was traded from the Lakers to the Utah Jazz in a three-team deal with the Minnesota Timberwolves at the trade deadline. It was made crystal clear right away that Westbrook wouldn't play for Utah. At the All-Star break, the Jazz and Westbrook came to a buyout agreement, which made it possible for the nine-time All-Star to join Los Angeles' other franchise.
ADVERTISEMENT
Article continues below this ad
Though still in the starting phase, Westbrook has gelled well with his teammates and head coach Ty Lue. Fans are hoping to see a classic showcase of Westbrook in the current season.
Edited By: Gideon Mathson