1 Year Before His Death, Kobe Bryant Made a Big Claim on the GOAT Debate. And 3 Years Later, Shaquille O'Neal Has Finally Responded
Published 09/12/2022, 12:00 PM EDT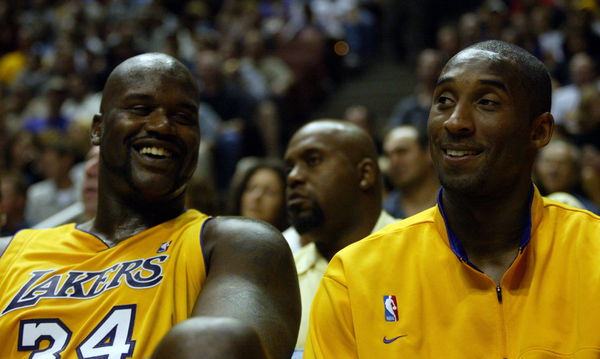 Kobe Bryant and Shaquille O'Neal ushered in a winning period for one of the NBA's most storied franchises. The Los Angeles Lakers' one-two punch acquired a penchant for amassing trophies as they won three-straight championships together. Bryant's otherworldly talents, coupled with Shaq's brute strength, made them one of the most formidable NBA pairings in history.
The duo, however, only lasted eight seasons. Apparently, the two had a falling out that played a key role in the Lakers trading Shaq to the Miami Heat. Regardless, there was always a mutual sense of brotherhood and respect. With the passage of time, the two reconciled. However, there was always the question of what could have been if the relationship hadn't soured.
ADVERTISEMENT
Article continues below this ad
Well, according to Mamba, they would have established a practice of stockpiling NBA championships, given Shaq inherited the "Mamba Mentality". Talking to Patrick Bet-David in 2019, one year before his unfortunate death, Bryant explained how things would have been if Shaq possessed his work ethic.
"He'd be the greatest of all time," the 5-time NBA champion said. "He'd be the first to tell you that. This guy was a force like I had never seen." 
Bryant went on to describe how players Shaq's size are timid and don't want to be tall. But he didn't seem to mind, describing him as mean, nasty, competitive, and vindictive. Bryant then went on to say, "I wish he was in the gym, I would have had f***ing 12 rings." 
12 seems to be exaggerated. Kobe Bryant, however, had a good sense of how things might have turned out. Shaq did not respond to his former teammate's comments at the time. Three years later, though, the big man finally issued a response.
Shaquille O'Neal responds to Kobe Bryant's 2019 comments three years later
Shaquille O'Neal didn't get a chance to respond to Kobe Bryant's 2019 comments in front of Bryant himself. However, over two years after the Lakers' legend's passing, the big man finally responded.
Shaq sat down with Patrick Bet-David at a packed MGM Grand Arena. The host recounted the question he asked Bryant. "Who would have Shaq been if he had your (Kobe Bryant) work ethic," Bet-David said, referring to the question he posed to the Lakers legend.
"And I can answer that," the big man stated right off the bat. "I would have been Shaq," he exclaimed, triggering the crowd to erupt in cheers.
He continued by saying, "Kobe was a beast. Nobody worked harder than him. But I think you define success in many ways."
Shaq explained how he had to balance everything from basketball to business to his family.
"For me, I had to…eight hours of work, eight hours of business, eight hours of family. See, Kobe was just getting married, getting into his family. I'm already four kids in. So, after I put in my two-three house of work, now I have to be daddy, now I have to be husband and I have to take care of business."
ADVERTISEMENT
Article continues below this ad
He added, "And mentally, I'm so strong, I don't need to work out for these bums anyway. That's what I'm thinking." Shaq concluded by saying, "I think it would have been a better question if we'd no championships, no MVPs, and I would have been absolute familiar. But the resume you just read, that was a hell of a resume sir. I'll take it!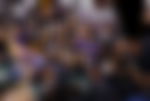 Well, there you have it. Shaquille O'Neal is incredibly pleased with everything he has accomplished in his illustrious career. His NBA resume is legendary, and he is well aware of this. While it would have been wonderful to see him and Kobe Bryant dominate the NBA for several more seasons, Shaq appears to have no regrets.
ADVERTISEMENT
Article continues below this ad
WATCH THIS STORY: How has Stephen Curry Progressed On NBA 2K over the years? 2k23 Rating & More
What are your thoughts on Shaquille O'Neal's response to Kobe Bryant's comments? Please share your thoughts in the comments section below.
Edited By: Ajinkya Aswale