"100% Deserves to Be in The…": Draymond Green's Career Bucket List Gets a Stamp of Approval From NBA Fans
Published 01/19/2023, 7:50 AM EST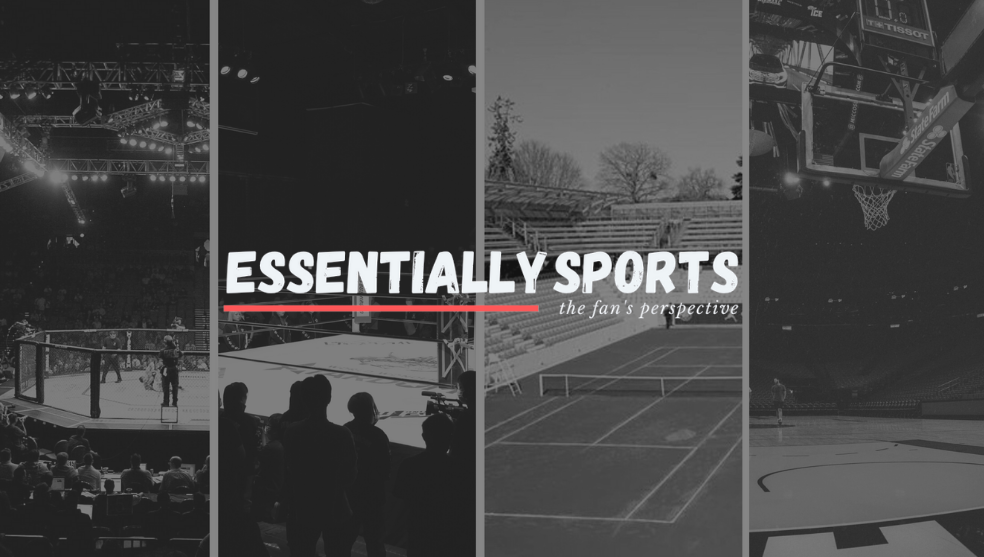 Draymond Green's resume is impressive. He has got 4 championship rings, a DPOY, 4x NBA All-Star, 7x All-Defense, was once a steals leader, and still remains a force to be reckoned with on the court. Green's contributions to the Golden State Warriors have been phenomenal. It can be argued that he has all the makings and materials to bag another honor that is bestowed upon the best players in the league. He is yet to achieve that, though he ardently hopes for it.
Draymond Green stated that he would love to be inducted into the Hall of Fame. The NBA world has vouched for his wish saying Green "100% deserves" to be among the honorees.
What does the NBA champion desire in his next leg?
ADVERTISEMENT
Article continues below this ad
The NBA Twitter-verse was flooded with messages supporting his wish with stats. The commentary also spoke volumes about how Draymond Green shouldered the Warriors.
100% deserves to be in the Hall of Fame. You could make the case that he was just as integral as Klay was to all those Warriors teams that won, based off his playmaking, leadership and defense

— Payton Pritchard 4 MVP #ComebackSzn (@PPritchardGOAT) January 18, 2023
Not a huge Draymond fan but he's absolutely a HoF

4 rings, a DPOY, steals leader, 4x All-Star, 2x All-NBA, 7x All-Defense and an integral part of one of the most dominant dynastys ever

— CR Andy 🦖☀️ (@SCFGOAT) January 19, 2023
Draymond Green has been a superior player for a decade+ & his ascension happened as the NBA evolved and got smarter which increased his impact on winning even more. Similarly, to Dennis Rodman, Draymond's uniqueness as a basketball player has elevated him to Hall of Fame status.

— Frankred (@Bigfrankred) January 19, 2023
Draymond is a surefire hall of famer. He was the true point guard, defensive and team leader for the latest dynasty in the NBA. One of the top defenders ever!

— Mykell Mathieu (@MykellthePG) January 18, 2023
i don't think the warriors win a single title without him (outside of the KD titles) he is the defense and runs most the plays. screens and everything

— Jemiah "Jah" Jordan (@hdnjem) January 18, 2023
Well here's why he's arguably the greatest rebounder in history, one of the greatest defenders in history has 5 championships more defensive players of the year more rebounding titles more all defensive teams draymond needs more

— ValidHaitian (@haiti4eva) January 18, 2023
First ballot hall of famer. This dude leads the NBA in triple singles every season of his career!

— excited miami heat fan (@EvanC102) January 18, 2023
According to Green, he said his induction would be different from other players. It seemed like he was acutely aware of his route to get to the Hall of Fame. He said, "But my route won't be the typical route. You won't go and look at my stats and say, "This guy's a surefire Hall of Famer." However, speaking to 'The Athletic', Draymond Green believes that if anyone studied his game, that would make his case.
He also said that he has more work to do and to build his case. But Green's desire seems to hold strong. He said, "I think I'll — and I hope I'll — be in the Hall of Fame".
Draymond Green was heckled by a fan for the same
This week, Green was mocked by a Washington Wizards supporter as he attempted to push some buttons. Draymond Green recalled how the fan kept on heckling him about the Hall of Fame and scoring.
ADVERTISEMENT
Article continues below this ad
The fan allegedly said, "You think you're a Hall of Famer? I better never hear you say that again". The words only inspired him to let the ball respond. Stephen Curry and head coach, Steve Kerr stirred his competitive streak when they said, "Draymond – shut him up".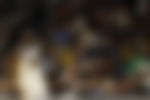 Green finished the night with 17 points, 6 rebounds, and 10 assists, with the Warriors, also winning the game against the Wizards, 127-118.
ADVERTISEMENT
Article continues below this ad
Watch This Story: Devin Booker, Stephen Curry, Anthony Davis, and Other NBA Stars With 50-Point Performances This Season
Do you think he has the chance of being inducted into the Hall of Fame?
Edited By: Jayant Chhabra