'100% Do That Deal Again' – Rockets' GM Rafael Stone Has No Regrets over James Harden Trade
Published 03/30/2021, 7:23 AM EDT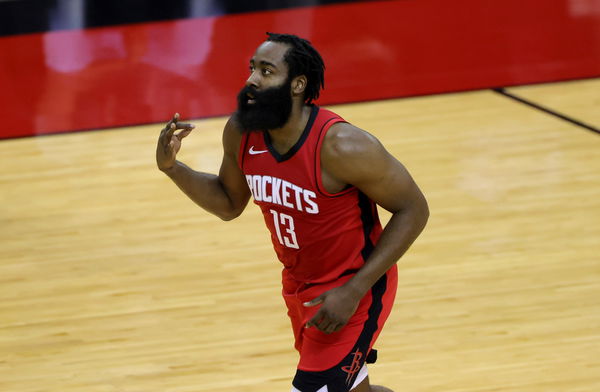 ---
---
The Houston Rockets have fallen from grace this past season. Once the team that took on the Golden State Warriors like no other, the Rockets most recently went on a 20-game losing streak. It appears as though the James Harden trade has put them in a very weak position. But Rockets' GM Rafael Stone has no regrets about making the move happen in the first place.
ADVERTISEMENT
Article continues below this ad
Rockets GM stands firm on Harden deal
Houston Rockets general manager Rafael Stone recently spoke with ESPN. On the subject of the James Harden trade, Stone gave an interesting response. Despite the Rockets' poor form, Stone said that he would do the deal again without hesitation. He noted that outsiders have the benefit of not knowing the finer details that he does, but he understands that the deal worked well for them.
ADVERTISEMENT
Article continues below this ad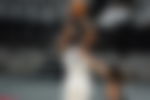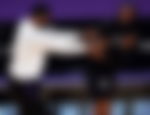 Stone said, "I would for sure, 100 percent, do that deal again. Again, you guys don't have the advantages of knowing everything I know, but literally, no part of me regrets doing that deal. I have not second-guessed it for a moment."
Rockets could have leveraged James Harden better
Stone added that the franchise isn't trying to tank their season to get a solid draft pick. Next year's NBA draft class has a lot of great prospects that a team can be built a team around. However, Stone noted that the transactions from the franchise are not in an effort to tank their season but to speed up their rebuilding process.
Stone added, "A lot of what I said about being in a position maybe to not have to be bad (to rebuild), there's some other things that we've done, too, but it's primarily that deal that's allowed us to say, 'Hey, we want to compete on a slightly quicker time frame.' We're not going to go down this path of intentionally trying to lose games for years on end."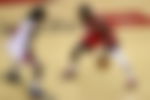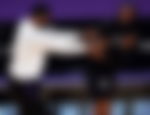 ADVERTISEMENT
Article continues below this ad
Did the Rockets make the right decision with the James Harden trade? Rockets fans complain that they didn't get enough in exchange for Harden.
Rockets fans were excited at the prospect of getting a young star like Caris LeVert, but the front office complicated that deal and made it a four-team trade. But now, the return from the Harden deal looks like one of the biggest mismatches in NBA trade history.
ADVERTISEMENT
Article continues below this ad