11-Time NBA Champion Bill Russell Once Revealed How He Would Stop Shaquille O'Neal on the Court: "If I Weigh 240 and He Weighs 300.."
Published 08/08/2022, 7:45 AM EDT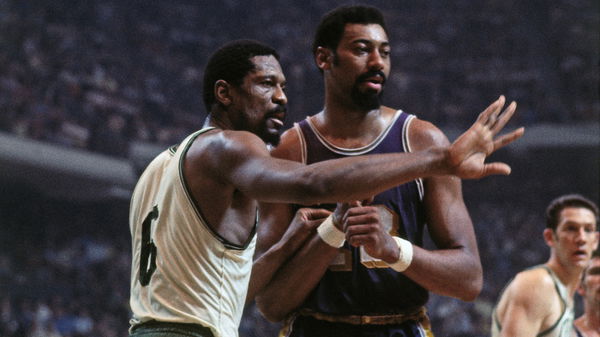 Bill Russell, the 11-time NBA champion, passed away at the age of 88 on July 31, 2022. The Boston Celtics legend was a champion in every form. In a resurfaced interview with competitor and fellow Hall of Famer Wilt Chamberlain, Russell discussed the idea of facing Shaquille O'Neal.
Back when the video was recorded, Shaquille O'Neal was a force to be reckoned with. Russell's passing away has brought such debates back to life. In the interview, Russell dove deep into the strategies he would employ to stop and slow down Shaq. 
ADVERTISEMENT
Article continues below this ad
Russell was a 5-time MVP. In a head-to-head contest of silverware, Bill Russell would demolish Shaquille O'Neal every time. Shaquille O'Neal has only won four NBA championships compared to Russell's 11. Russell is also a four-time rebounding leader while Shaq has never been featured on that list. Contrarily, Shaq is a two-time scoring champion while Russell never won a scoring title.
NBA fandom loves to play hypotheticals like the Shaq vs. Russell debate. Bill Russell may have an edge over Shaq as he dominated in the same era as one of the greatest centers of all time, NBA legend Wilt Chamberlain. Russell said he would plan to match up Shaq at the zone and tire him out. According to Russell, Shaq would not be able to keep up with his movement on the court and the cardio would fatigue him.
Russell and Shaq once went one-on-one, but sadly it was not on the NBA court. In an exclusive interview for the March 1, 1999, issue of The Sporting News, Bill Russell and Shaquille O'Neal had a candid talk. They talked about how to stop Shaq, his free throws, playing zone defense, and who would win if the two matched up. 
Bill Russell talks about his game plan to stop Shaquille O'Neal
Russell and Chamberlain sat side by side as they looked back to their glory days. Chamberlain talked about matching up with Hakeem Olajuwon, whereas the reporter asked the Boston Celtics icon Bill Russell about Los Angeles Lakers legend Shaquille O'Neal. 
 

View this post on Instagram

 
Russell told the interviewer," I would make him play hard zone, plus I would make him have to run up and down the court all day. If I weigh 240 and he weighs 300. If he has to carry that weight up and down every time, the fatigue factor becomes part of it."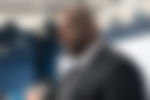 Russell seemed to be confident in taking on a dominant force like Shaq. Bill Russell's resume speaks to where this confidence comes from.
Shaq gives an honest review of his own game
Shaq was very frank with Russell about where he felt he needed to improve his game on the court. It is no surprise that Shaq believes that Bill Russell is no match for him. 
ADVERTISEMENT
Article continues below this ad
O'Neal told Russell, "The opponents play zone defense, but I had to learn to adapt to that since high school. I just try to go out and do my job and play hard. Personally, I need to make improvements on the free-throw line and step up on defense. I used to be defensive-oriented, especially in high school and college."
WATCH THIS STORY: 3 Times 395 Pound NBA Giant Shaquille ONeal Scared The Life Out Of Fans By Diving Head First Into The Crowd
ADVERTISEMENT
Article continues below this ad
It would have been interesting to see which of the two would have come out on top, but like every other debate, these comparisons are just hypothetical. 
Who do you think would win between Bill Russell and Shaquille O'Neal? Let us know in the comments below.