14 Year Old Shaqir O'Neal Was Destroyed By Father Shaquille O'Neal on Camera for Not Playing Well: "Don't Waste Our Time! Pay Attention!"
Published 07/03/2022, 11:30 PM EDT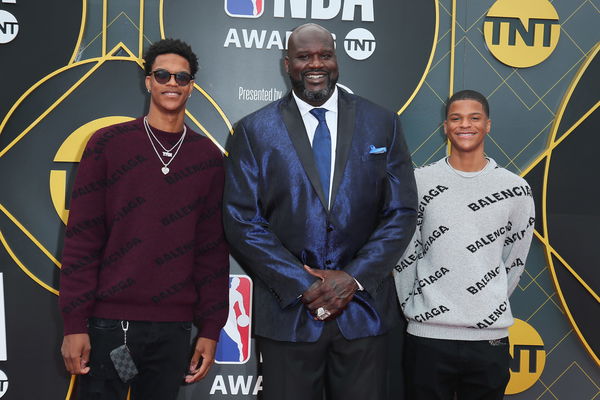 Shaquille O'Neal once publicly admonished his son Shaqir O'Neal in front of everyone in a practice session at the gym. Shaqir's elder brother Shareef was also put under the microscope by the prying eyes of Shaquille O'Neal. The Big Diesel has revealed his traditional outlook on parenting on several occasions in the past.
ADVERTISEMENT
Article continues below this ad
Shaquille O'Neal is one of the wealthiest athletes to ever play in the NBA. However, he makes an example of not spoiling his kids with his exorbitant riches. In fact, he teaches them to make their own way in life instead of relying on their father.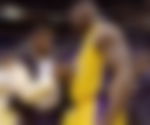 In other words, Shaq prefers tough love when it comes to parenting. He often recounts how his father's traditional and violent methods of parenting kept him on the right path in his early years. Therefore, he tries not to spoil his kids with a softer style of parenting.
ADVERTISEMENT
Article continues below this ad
Shaquille O'Neal reprimands son Shaqir
In this episode of Home Team Hoops, Shaq joined a training session with his kids to monitor their progress. The Big Man observed both Shareef and Shaqir very closely. At regular intervals, he would intervene to provide his valuable insight on certain moves.
Meanwhile, Shaq's eldest son Shareef revealed how he used to hate having his father around in practice, "At first I used to hate it, he's really hard on us." After that, Shareef revealed that Shaq is even harder on Shaqir because of his young age.
In the meantime, the camera panned to Shaq scolding Shaqir for slacking off in practice. "Don't waste our time, pay attention", Shaq yelled at Shaqir. Afterwards, he gave the 14-year-old a little spanking to help him remember his lesson.
The practice session didn't seem like fun for the kids. However, Shareef revealed that it's fun to have his father around. Even though Shaq's lessons get tougher every year, they are extremely crucial for progression in the sport.
Shaq's kids
ADVERTISEMENT
Article continues below this ad
Shaqir is 19 years old at the moment. He plays for Crossroads High School in Santa Monica, California.
On the other hand, Shareef O'Neal was eligible for this year's NBA draft. But the 22-year-old power forward went undrafted due to his mostly nondescript college stats. However, O'Neal has joined the Lakers' Summer League team, which could grant him an opportunity to play for the Lakers in the NBA or the G League in the future.
ADVERTISEMENT
Article continues below this ad
Watch this Story: Philanthropist Shaquille ONeal Made A Heartfelt 5 Figure Donation For The Family Of A Mass Shooting Victim
What are your thoughts on Shaq's parenting techniques? Comment below.