15 Year Old LeBron James Was Part of Violent Incident That Stunned Michael Jordan's Successor at Chicago Bulls
Published 07/05/2022, 10:00 AM EDT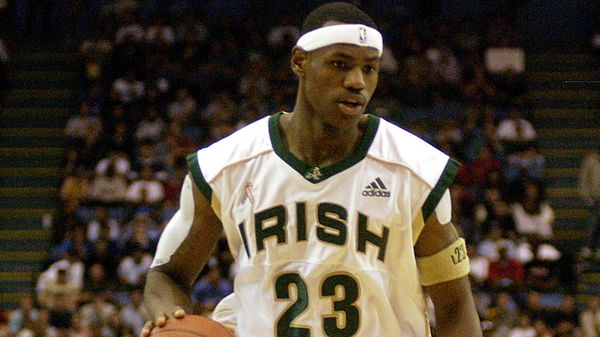 LeBron James has been dominating in the NBA for a long time now. He has cemented his place among the greatest players of all time. A child prodigy, the weight of the whole world was on his shoulders before he got drafted by the Cleveland Cavaliers in the 2003 NBA Draft. Having a tough childhood growing up with a single mother, James had to push his way through opponents on a nightly basis.
James has been a powerhouse since his teenage years. He dominated the opposition long before the world took note of him in the NBA. Eddy Curry, who was touted as Michael Jordan's successor at the Chicago Bulls, reminded fans of just how dominant James was as a kid. While talking about James in an interview, Curry informed people that he was like a babysitter to LeBron once.
ADVERTISEMENT
Article continues below this ad
A 15-years old LeBron had come to Chicago for a tournament when Curry was in the league. He grumbled, "I would basically have to babysit him". Even though he didn't appreciate doing that, he had to find out what the hype around James was about. "I go to the game and it's just pandemonium. I had never seen nothing like that," Curry said.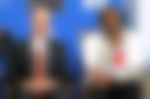 He continued, "One of the first plays of the game he goes up to dunk, and this little kid like, runs under him and he breaks his wrist." Things got heated, "They had to escort the kid out of the gym because the gym was trying to like tear this kid apart." Curry was stunned by what he had just witnessed. He acknowledged, "I'm like, damn, this is LeBron James."
The legend of LeBron James
ADVERTISEMENT
Article continues below this ad
LeBron James was expected to be great coming out of high school. He didn't just live up to the hype, he surpassed it to become the greatest player of this generation. He is a 4-time NBA Champion, 4-time Finals MVP, and 18-time All-Star to go along with numerous other achievements.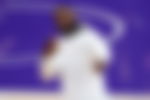 No one else in NBA history has stayed in his prime for as long as James has. He is a prime example of hard work paying off. Off the court, he is a brilliant businessman who is the only active billionaire in the league.
ADVERTISEMENT
Article continues below this ad
WATCH THIS STORY: LeBron James describes how it was like meeting Michael Jordan for the first time
James is still going strong going into his 20th season and will be looking forward to adding another championship to his resume. Do you think LeBron will win another championship before he retires? Let us know in the comments.