$165,000,000 Reason that Had Giannis Antetokounmpo Breathing Down Tom Brady's Neck and Exposing NBA-NFL Pay Gap
Published 05/12/2022, 4:00 PM EDT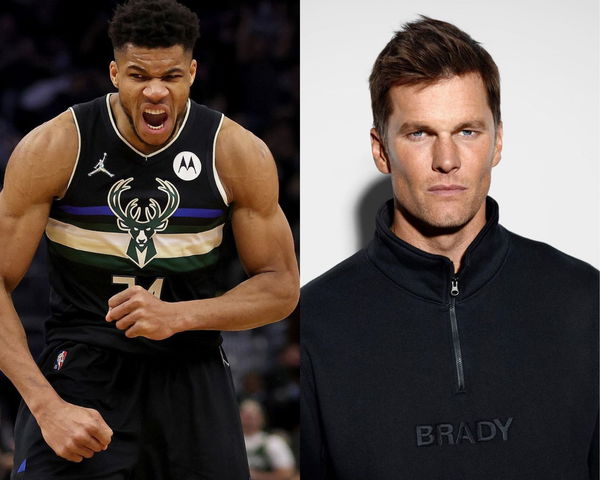 Forbes has unveiled their list of the highest-paid athletes in 2022, with the plurality of athletes hailing from the NBA. LeBron James, Stephen Curry, Kevin Durant, and Giannis Antetokounmpo let their hard-earned riches speak for themselves as the top-10 list had NBA scribbled all over it. Soccer was a close second though, with three athletes representing the sport. Meanwhile, Tom Brady was the lone NFL player to pave his way into the list, ranking ninth, the same as last year. 
The world's ten highest-paid athletes raked in $992 million over the last 12 months, according to Forbes' estimates. Here's who's scored the largest net worth: https://t.co/QtT8YsULql

— Forbes (@Forbes) May 12, 2022
ADVERTISEMENT
Article continues below this ad
LeBron James landed second on the list, trailing only PSG's ace Lionel Messi. While he once again broke the record for the highest money made by an NBA athlete before taxes, he wasn't the only NBA star who stood out. 
Giannis Antetokounmpo also made a mark. While he is ranked 10th, he is the youngest member of this illustrious cast, and the only one still in his 20s. The Greek Freak's ascent from obscurity to being one of the world's highest-paid sportsmen is truly inspiring. 
Giannis Antetokounmpo earnings breakdown
The two-time MVP inked a record-shattering five-year contract worth $228 million with the Milwaukee Bucks in December 2020. Giannis enjoys an almost equal split of on-court and off-court earnings, with $39.9 million and $41 million, respectively. He was one of the investors in WatchBox's $165 million in growth capital, along with Michael Jordan. 
Antetokounmpo, like his million maneuvers in the paint, has been making moves in the digital world as well. The Greek Freak penned a licensing deal with NFT trading platform NFTSTAR. In addition, the Milwaukee Bucks ace has recently added WhatsApp and Google's Pixel 6 phone to his string of endorsements. Supporters will also be treated to Giannis' life story when his biopic Rise premieres on Disney+ in June.  
"I am thrilled and honored that Disney+ is bringing my family's story to people all over the world," Giannis said. "My hope is that it will inspire those in similar circumstances to keep the faith, stay true to their goals, and not to give up on striving for a better life."
Giannis has accomplished a great deal in his 9 years as a professional. His domination on the court mirrors his mastery off the court. 
Giannis is breathing down Tom Brady's neck
Tom Brady's brief layoff from the game means that the legendary quarterback will return to action for the Tampa Bay Buccaneers later this year. Brady's journey from rags to riches, like Giannis', has been remarkable. Ranked 9th in the top-10 list, the 43-year-old is still piling paychecks on paychecks. 
These past two months I've realized my place is still on the field and not in the stands. That time will come. But it's not now. I love my teammates, and I love my supportive family. They make it all possible. I'm coming back for my 23rd season in Tampa. Unfinished business LFG pic.twitter.com/U0yhRKVKVm

— Tom Brady (@TomBrady) March 13, 2022
Brady's on-field and off-field earnings for this year total $83.9 million. That is a significant sum, yet it is just $3 million more than Giannis' total earnings. Given that the NFL legend is a 22-year veteran who still plays like he's in his heydays, one would expect him to outnumber Giannis by a massive margin. That, however, is not the case. 
While Brady's off-field earnings go up to a staggering $52 Million, his on-field earnings are only around $31.9 million. When compared to Giannis' $39.9 million dollars, the NFL legend trails him in on-field earnings by $8 million dollars. As one might imagine, this speaks volumes about the NBA-NFL pay disparity.  
Why the huge pay gap?
The NFL and NBA are two of the world's largest and most profitable sports leagues. Both leagues have experienced a surge in salaries and contracts in the past few years, with many NBA athletes earning deals worth over $200 million. 
Patrick Mahomes is one of the three NFL players with a contract worth more than $40 million per year. Whereas, there are exactly 6 NBA players that make $40 million or more each year, with Stephen Curry topping the pack with a paycheck of $45,780,966 in 2021-22. Giannis Antetokounmpo, Paul George, Damian Lillard, and Kawhi Leonard are also set to make more than $40 million in the seasons to come. So, what's the deal with the enormous disparity? This is justified for a number of reasons.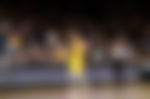 A basic issue that is frequently overlooked is the roster differences between these two sports. The NBA's collective bargaining agreement (CBA) requires each franchise to have an average of 14 players on its roster. This means that there are at least 420 NBA players. 
When compared to the NFL 53-man roster, the NBA rosters appear to be relatively small. This does not include the 10-man practice squad, who are paid significantly less than the NFL minimum salary but surges the total to around 2,000 compensated NFL players. Even though NBA players make a higher average salary than NFL players, NFL team owners spend about twice as much money on the payroll as NBA team owners.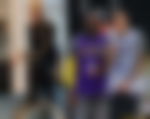 Another notable difference is that fully guaranteed contracts are the standard in the NBA. Apart from maybe the majority of the first round of the NFL Draft, fully guaranteed deals are uncommon in football.
ADVERTISEMENT
Article continues below this ad
The number of games played in both leagues also varies greatly and is a big reason for the disparity. The NBA has an 82-game regular season that lasts around six months. The NFL has a 16-game season that lasts around four months. 
ADVERTISEMENT
Article continues below this ad
WATCH THIS STORY– Shaquille ONeals Height compared with Latest Rival Rudy Gobert
Finally, one basic reason for the pay gap is that NBA players do not wear helmets. In simple words, there are fewer players and you actually see their faces. This indicates they have a greater brand image nationally and overseas, making them more appealing and marketable. Therefore, it's fair to conclude that the NBA is a player-driven organization, but the NFL, with the exception of a couple of recognized superstars, is more team-driven.