$168 Million Richer After Divorcing Michael Jordan, What is Juanita Vanoy Doing Now?
Published 04/26/2022, 9:30 PM EDT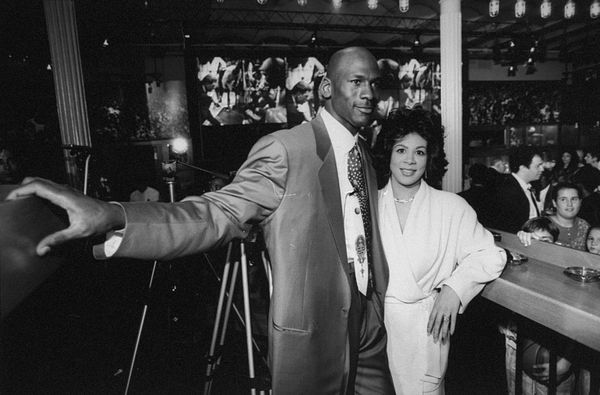 The Chicago Bulls drafted NBA legend Michael Jordan in 1984. He met his ex-wife Juanita Vanoy around the same time. They were introduced to each other by a common friend.
Michael Jordan and Juanita Vanoy met for the first time at a Chicago Bennigan's restaurant in 1984. They met for the second time at a party given by their friend a few weeks after they were introduced.
ADVERTISEMENT
Article continues below this ad
Then they dated each other on a regular basis. Later, Michael Jordan and Juanita Vanoy married on September 2, 1989. Michael Jordan and Juanita had two sons named Jeffrey and Marcus, and a daughter named Jasmine.
Michael Jordan's divorce
According to reports, their marriage was rocky from the start due to Michael Jordan's relationships with Amy Hunter and Karla Knafel.
And in 2002 Juanita Vanoy filed for divorce from Michael Jordan citing irreconcilable differences. But she withdrew the petition a few days later. Then she filed for divorce again and was officially divorced in 2006. According to the Chicago Tribune, the couple had not lived together since February 2005.
Vanoy received $168 million in the divorce settlement, one of the largest in sports history, according to Chicago Business. Michael Jordan also reportedly paid $2.1 million in legal fees. In addition, Juanita also got the family's seven-acre Chicago mansion. After the divorce, their children stayed with Juanita.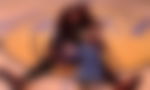 Then Michael Jordan married his longtime girlfriend, Cuban-American model Yvette Prieto on April 27, 2013. Jordan had a prenup agreement in his marriage to Yvette Prieto. Then Prieto gave birth to identical twin daughters named Victoria and Ysabel on February 11, 2014.
Has Juanita Vanoy remarried? 
Before getting married to Michael, Juanita Vanoy was a fashion model. During her teenage days, she has done many modeling assignments and photoshoots. But, she didn't find her modeling career appealing and later switched her career.
Juanita Vanoy then started working as an executive secretary at the American Bar Association. She worked there for several years. Further, she also served as a loan officer.
ADVERTISEMENT
Article continues below this ad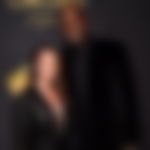 Juanita Vanoy did not re-marry following her divorce from Michael. After the divorce, Juanita stayed away from the public eye for the most part. And started to focus on their children and philanthropy. 
WATCH THIS STORY – WATCH: Fan Invades Timberwolves Game as Protest while security forced to intervene
ADVERTISEMENT
Article continues below this ad
Now she collects art, focusing on African American artists. Juanita also serves on the board of Reel Beauty Inc., a Chicago non-profit that mentors young girls. She is also the co-founder of the charity Michael and Juanita Endowment Fund.
Today Juanita and Michael Jordan still talk to each other, mostly about their children.