18 Year NBA Veteran Could Leave LeBron James' Lakers to Join Kevin Durant in Brooklyn: REPORTS
Published 09/26/2022, 11:46 AM EDT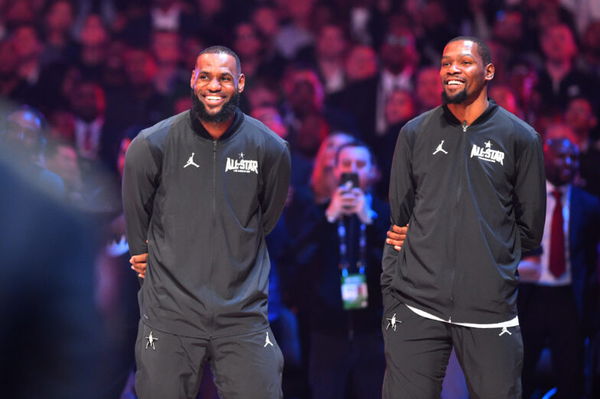 The Brooklyn Nets are looking to make moves this season. Despite reports suggesting that Kevin Durant was very close to leaving, they managed to keep him at the franchise. Moreover, they have been active in the market and are looking to sign one of LeBron James' teammates.
According to reports, NBA veteran Dwight Howard is one of the candidates who could potentially join the Nets this season. A source reported that, "the Brooklyn Nets front office is potentially eyeing three-time Lakers center, Dwight Howard".
ADVERTISEMENT
Article continues below this ad
The former Orlando Magic center is an unrestricted free agent this summer and will be a useful addition to the Nets squad. Moreover, there were also reports linking another Lakers veteran to the Nets. However, it seems the deal is off. The veteran is none other than Carmelo Anthony.
How was Howard's third stint with LeBron James' Lakers last season?
Dwight Howard has not had the best of times with the Los Angeles Lakers. He has had three stints with the team with the latest coming during the 2021-22 season.
The 36-year-old played 60 games last season averaging 6.2 points, 0.6 assists, and 5.9 rebounds during the season. Howard constituted the veteran core of the Los Angeles Lakers also consisting of Carmelo Anthony, and LeBron James.
The Brooklyn Nets are looking to redeem themselves
A first-round sweep against the Boston Celtics ended a rocky season for the Brooklyn Nets during the 2021-22 NBA playoffs. Despite having stars like Kevin Durant and Kyrie Irving, the team failed to meet their expectations. 
The team will be looking to be better than last season. After confirming that Durant will be staying with the Nets, the team has made some pretty interesting signings. They have signed Markieff Morris and T.J. Warren as free agents among others.
ADVERTISEMENT
Article continues below this ad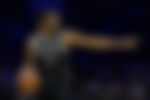 Kevin Durant will be looking to build on his performances from the last season. The former NBA champion averaged 29.9 points, 6.4 assists, and 7.4 rebounds despite being injured for quite some time.
WATCH THIS STORY: Kevin Durant to Celtics, Kyrie Irving to Lakers and Other Potential League Altering Trades Ahead of NBA 2022-23
ADVERTISEMENT
Article continues below this ad
What are your expectations for the Brooklyn Nets this season? Let us know in the comments down below.