Two Superstars Golden State Warriors Can Target for This Offseason
Published 08/05/2021, 7:08 AM EDT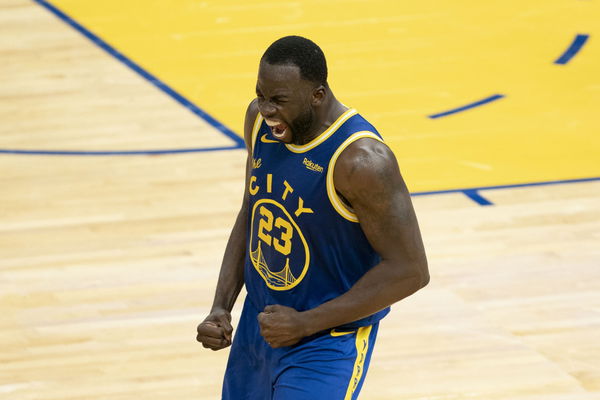 ---
---
The 2021 NBA Free Agency, and with it Adrian Wojnarowski, have taken the league fraternity by storm. With Woj bombs dropping throughout the last 48 hours, teams including the Lakers, Bulls and Miami have certainly been busy. But with teams like the Golden State Warriors unusually quiet this offseason, is a big move in the pipeline?
ADVERTISEMENT
Article continues below this ad
The Warriors, with Klay coming back this season, look very optimistic about Golden State's return to the top of the West. But, with Klay having been out for over 2 years, Dub Nation has struggled to make ends meet as they crashed out of the Play-In Tournament last season. But, even with the greatest back court in NBA history, would any expert pick them vs the field in the west? No! Not yet at least.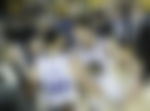 ADVERTISEMENT
Article continues below this ad
Top 2 targets for the Golden State Warriors via trade
The Warriors will be actively monitoring both the following situations closely. Bradley Beal, who has 2-yrs worth 70-mil left on his contract, may now want out given Westbrook's departure for L.A. Are the reports regarding a Spencer Dinwiddie move to the Wizards enough to tie down Beal in DC?
Additionally, what happens with Damian Lillard in Portland? Does he give Chauncey Billups and Neil Olshey a season to figure it out? Dame is under contract till 2025, which allows Portland to withhold him for what they believe to be the right offer.
And certainly, Golden State will have to offer a lot more than 2 role players in Wiggins and Wiseman, however important they may be and multiple picks (future 1st & 2nd rounders) to send Lillard home to the Bay. However, it is highly unlikely that the Warriors successfully orchestrate a signing now, unless Draymond is in Dame's ear over in Tokyo.
After recruiting KD to the Bay via the 2016 Olympics, is there a chance of it happening? Yes! But, given that they used up the Number 7 and 14 overalls, one could argue that's the biggest bullet out of their chamber!
The 2021-22 Warriors
It's becoming tougher and tougher for Golden State to make any improvements this offseason. With most veteran free agents levitating towards either Los Angeles or Brooklyn to chase a ring, things look bleak.
ADVERTISEMENT
Article continues below this ad
While they did (F) G Otto Porter Jr. via free agency, that isn't by any means adequate to win the title, let alone the Western Conference. Fact of the matter is, even during their title run in 2015 prior to the KD era, Golden State's bench was the difference maker.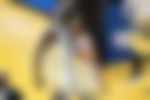 In fact, pieces like Livingston, Iguodala, Bogut, amongst others, were the difference makers, as they gave the Warriors that versatility punch around their core of Curry, Klay Thompson and Draymond. Unfortunately, though, they no longer play for Golden State, and the ones that do aren't on the same level!
ADVERTISEMENT
Article continues below this ad
With Steph Curry's monster 4-yr 215-million $ signing eating occupying major cap space, where does GM Bob Myers go from here? Good Question!
Watch this story –  Stephen Curry, Bradley Beal & Other Stars That Deserve to be on Better Teams Next Season