2 Tragic NBA Boyfriends Later, Khloe Kardashian's Next Love Interest Given Crucial Advice by Ex-Lakers Star Lamar Odom
Published 01/22/2023, 12:30 PM EST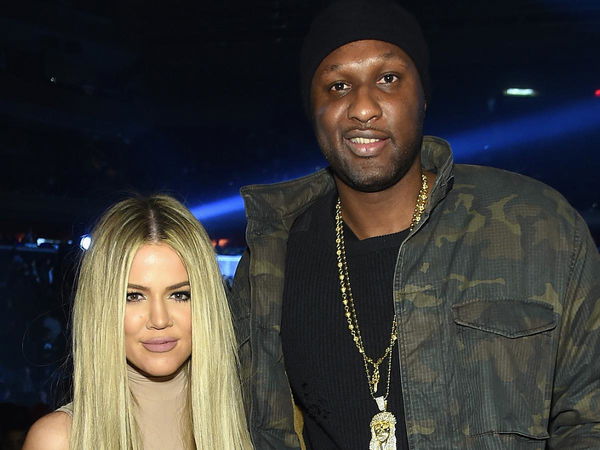 Khloe Kardashian is a renowned reality TV star hailing from the Kardashian-Jenner household. She has established herself as a popular star due to her numerous reality TV appearances on famous shows like 'Keeping Up with the Kardashians' and 'Khloe and Lamar'. However, the 38-year-old is also quite infamous for her disastrous relationships with two NBA stars. Now, two tragic NBA boyfriends later, former Los Angeles Lakers star Lamar Odom recently gave crucial advice to Khloe Kardashian's next love interest.
Khloe Kardashian first started dating Lamar Odom in 2009 and married the two-time NBA champ a month later. However, their relationship finally came to an end in 2016 after Lamar's struggles with drug addiction and his infidelity rumors. After her divorce from Odom, Khloe Kardashian started dating Cleveland Cavaliers legend Tristan Thompson in 2016 and has two children with him. Unfortunately for Khloe, her relationship with Thompson also got ruined following multiple rumors about the NBA veteran's infidelity. Now after two disappointing romances for Khloe, Odom recently sent a strong message to Kardashian's future love in his recent documentary.
Ex-Lakers star Lamar Odom gives valuable advice to Khloe's future love
ADVERTISEMENT
Article continues below this ad
In his recent documentary, 'TMZ Presents: Lamar Odom, Drugs & Kardashian', Lakers veteran Lamar Odom talked about the problems in his relationship with Khloe Kardashian. Moreover, the 2011 Sixth Man of the Year also confessed his struggles with drug addiction and how it affected his marriage with Khloe. However, Khloe Kardashian called their marriage off in 2016 after she had to save an overdosed Odom from a brothel in Nevada. 
In the documentary, Lamar Odom recently sent a message to Kardashian's future love by warning them not to make the same mistakes as himself and Tristan Thompson. As per the Los Angeles Times, Lamar Odom said, "Hope the next guy in her life will do a lot better. Hopefully, he'll learn from me and Tristan."
ADVERTISEMENT
Article continues below this ad
Meanwhile, the former Lakers star confessed his desire to reconnect with Khloe Kardashian and be her friend. However, he admitted to being 'too shy' and afraid of being rejected by his ex-wife. Elsewhere, Odom's open expression has come at a time when there have been rumors about her reconciliation with Tristan Thompson.
Is Khloe Kardashian getting back with Tristan Thompson?
Khloe Kardashian and her family showed their support to Tristan publicly during a tough time for the NBA veteran who lost his mother, Amelia, recently on January 5. Surprisingly, Khloe attended the funeral of Tristan Thompson's mother with her sisters and their mother. Also, she has remained close to him despite their separation in 2021 and continues to share a co-parenting relationship with the 2016 NBA champ.
ADVERTISEMENT
Article continues below this ad
WATCH THIS STORY: A timeline of Khloe Kardashians' relationship with Tristan Thompson
Thus, during a tragic time for Thompson, fans have wondered if Khloe Kardashian might consider reconciling with him. However, a recent report has suggested that Khloe has already made a huge decision about her future.
Edited By: Satagni Sikder