2021 NBA draft: Brooklyn Nets' Cameron Thomas Wins Hearts as He Honors Kobe Bryant
Published 07/29/2021, 11:49 PM EDT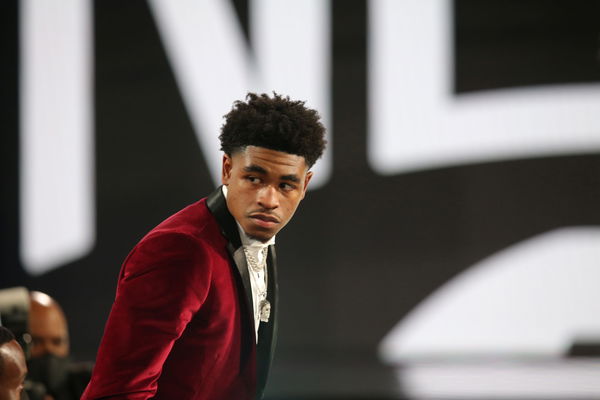 ---
---
60 players made their dreams come true at the 2021 NBA draft. This draft was one of the most exciting and talented drafts in a long time. Teams made their moves and added crucial players in their lineup. However, one of the players took the opportunity to honor Kobe Bryant.
ADVERTISEMENT
Article continues below this ad
While the top picks took the headlines, one player shined through his actions. LSU's Cameron Thomas honored Kobe Bryant on his big night. In addition, he also honored his mother by engraving the phrase 'Let Your Light Shine' on his suit. This was because his mom would text him this before every game and he wanted to honor her.
ADVERTISEMENT
Article continues below this ad
He said that Kobe was his favorite player, and he wanted to honor him in some way. He had pictures of Kobe's accolades on the inside of his suit. Moreover, he also brought in the famous 'Mamba Mentality' alongside the pictures.
After being drafted, he shared how 'The Mamba' impacted his life as a basketball player. He said that wouldn't be playing if it was not for Kobe and his mentality.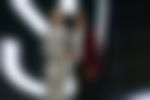 It was a great gesture by Thomas as he honored his two biggest inspirations; Kobe and his mom.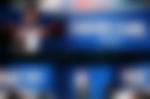 Who drafted Cameron Thomas in the 2021 NBA draft?
Thomas garnered a lot of attention for the 2021 NBA draft as a scorer. He averaged 23 points per game as a freshman with LSU and was regarded as one of the best scorer on the draft. Hence, it was a no brainer that he would go home as an NBA player.
ADVERTISEMENT
Article continues below this ad
However, the team which picked him was a surprise. The Brooklyn Nets picked him up 27th overall in the 2021 NBA draft. As if the Nets did not have enough offensive firepower, they now have another young offensive machine. Thomas could live out the dream of getting to play alongside the most skilled scorers in the game. Moreover, James Harden is his favorite modern day player.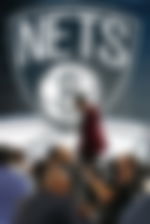 However, Thomas is yet to develop on defense and spacing the floor. He will have to work on the other skills part from scoring to make his name in the league. But the Nets have acquired an extremely talented player who is willing to work hard every step of the way.
ADVERTISEMENT
Article continues below this ad
Do you think Cameron Thomas can play a crucial role for the Brooklyn Nets?
WATVH THIS STORY-  Kyle Kuzma, Ben Simmons & Other Players Who Had a Nightmare Performance During the 2021 NBA Playoffs