22 Years After Lakers' Iconic Win and 2 Years After Kobe Bryant's Death, Shaquille O'Neal Reveals 1 Line Message From 'The Mamba' That Fueled the Team
Published 06/21/2022, 12:49 AM EDT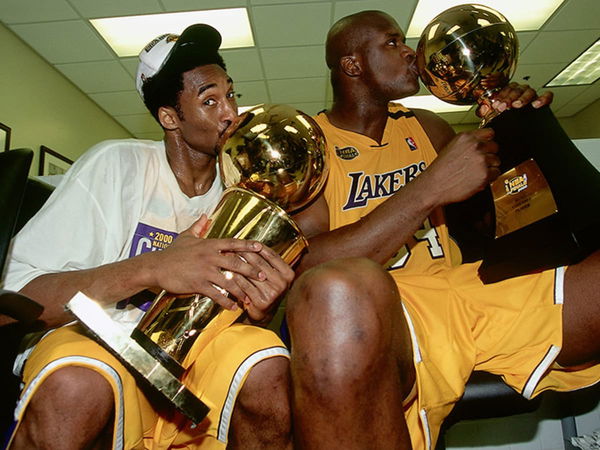 Shaquille O'Neal and Kobe Bryant had an entire story, that was like a movie. A story of friendship, success, rift, separation, and then the rekindling. Beyond the game of basketball, they respected, loved, and admired each other like brothers. Even in rifts in their careers, they always respected each other, and that is why in retirement they settled their professional issues.
Even after Kobe died, Shaq has always talked about Kobe in the highest regard. Shaq cherishes every memory with the Mamba and admires his mentality for the success they both achieved together. He knows they wouldn't have achieved all the recognition in the way they would have without each other. That is why Shaq never shies away from paying his tributes to Bryant.
 

View this post on Instagram

 
ADVERTISEMENT
Article continues below this ad
O'Neal shared a post on Instagram. "22 years ago today, couldn't did it without you kid @kobebryant miss u bro couldn't of did it without @imrickafox @shawstrength @roberthorry7x @dereklfisher couldn't of done it without any of you guys. in the words of kobe "THERE AINT NO I IN TEAM BUT THERES A M E IN THAT MUG". ##thanks #lakersnation #lakerlegend #lakerfaithful", Shaq captioned the post.
The special message that Kobe used to say to his teammates about the meaning of a team still stays with him. And clearly he shows the love of their bond every chance he gets.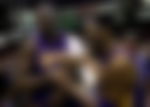 Shaquille O'Neal and Kobe Bryant winning first of three NBA titles in 2000
The dominant duo of Shaq and Kobe won the three-peat in 2000, 2001, 2002. In their first title together, it was the first season at the Lakers for Phil Jackson, who was someone who had just achieved the three-peat twice with Michael Jordan's Chicago Bulls. So it was a new challenge to come at an uncertain Lakers. However, this challenge changed to success pretty quickly as he had the riches of Shaq and Kobe tearing apart oppositions game in game out.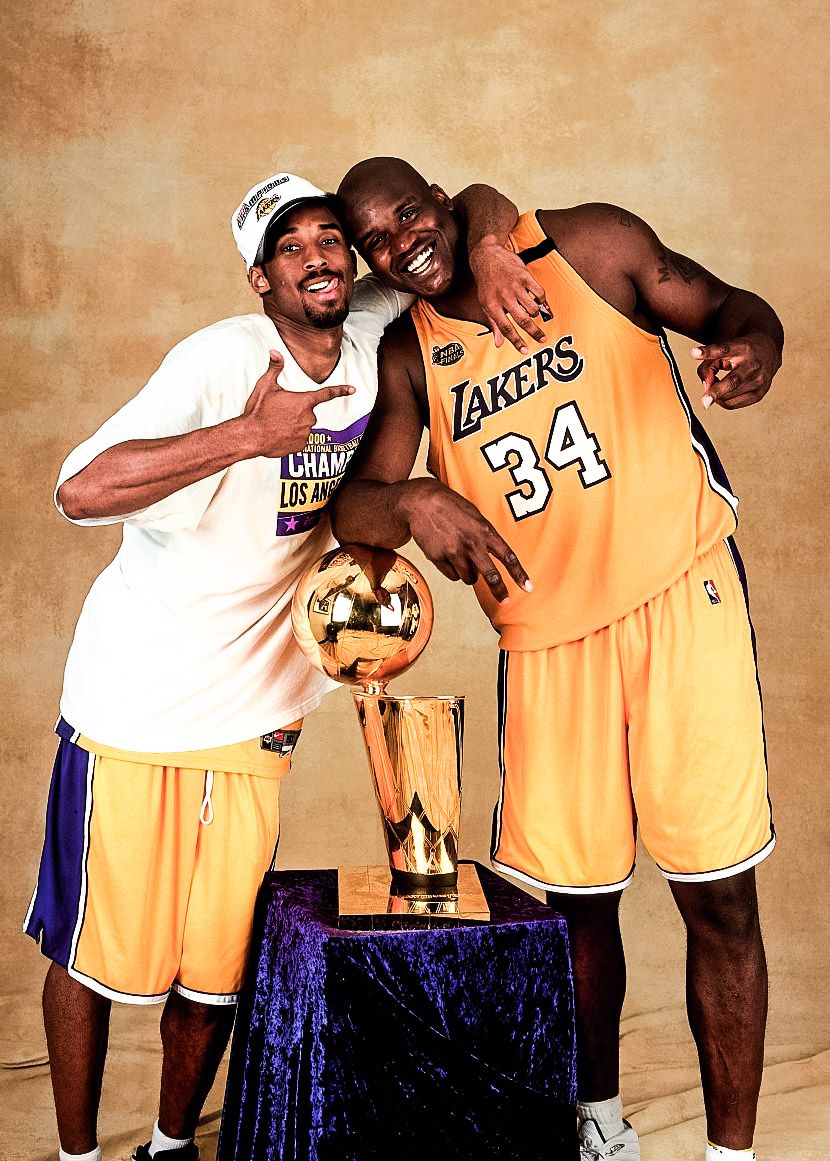 ADVERTISEMENT
Article continues below this ad
Shaq averaged 29.7 points in the regular season, which was the highest. He also recorded 13.6 rebounds and 3.8 assists. In the playoffs, he averaged 30.7 points, 13.7 rebounds and 3.1 assists per game. He led the playoffs in both points and rebounds. Meanwhile, Kobe Bryant averaged 22.5 points per game in the regular season and 21.1 points in the playoffs. He was still only 21 at the time and a second fiddle to Shaq as per the game constructed by Phil Jackson.
However, it did not mean that Bryant had less of an impact. He was bold, decisive and clutch even in his young days. While Shaq was the finals MVP for all three NBA championships, the connection between him and the Mamba on the court was one of the main reasons for their success.
WATCH THIS STORY: Kobe's top 5 playoff performances.
ADVERTISEMENT
Article continues below this ad
Shaq averaged 38, 33 and 36.3 points per game in three consecutive final wins, respectively. He deservedly won the finals MVP three times in a row. Even so, the impact of Kobe Bryant was something priceless and immeasurable. Though he was under 23 years of age, his mentality was of a veteran who knew how to win any game and it pushed the Lakers throughout his career. 
Share your favorite Mamba moments in the comments below.