23-Year-Old Nets Starlet Calls Out "Toxic Environment" After Playing Alongside Kevin Durant and Kyrie Irving During Previous Season
Published 01/18/2023, 5:30 PM EST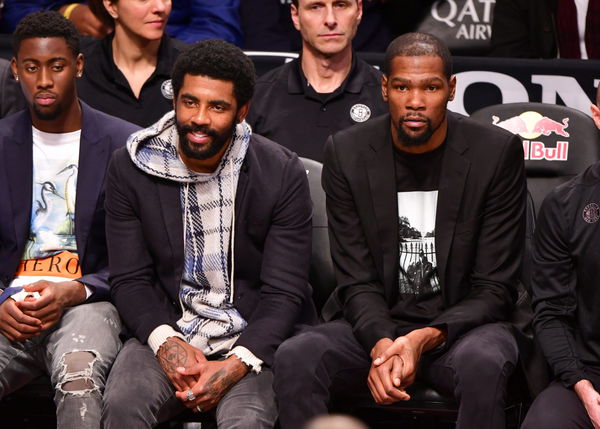 The Brooklyn Nets find themselves in a somewhat similar situation as they did last year following an injury to their leader, Kevin Durant. On Tuesday, the Nets, in the absence of KD and Kyrie Irving, fell short against the struggling San Antonio Spurs in a 106-98 loss. Moreover, Tuesday's loss was Brooklyn's third straight defeat after Durant got sidelined due to a right foot MCL sprain. Last season, Kevin Durant played only 55 games after being sidelined for six weeks due to a sprained MCL in his left knee. As a result, the Nets went 5-16 in KD's absence on the roster. But recently, a young Nets star has assured that things are quite different than they were last season. However, the 23-year-old starlet who played alongside Durant and Irving ended up making a huge revelation about the 'toxic environment' of the team during the previous season.
After the loss against the Spurs, Nets star Nic Claxton claimed that the Nets would not go into a losing phase like last year in Kevin Durant's absence. While talking about the change in team dynamics this season, Claxton ended up calling out the troublesome environment of the Nets team last season.
Nic Claxton makes huge revelation about Nets team environment 
ADVERTISEMENT
Article continues below this ad
In a recent interview with the New York Post, Nic Claxton opened up about the lack of unity in the Nets team last season. Claxton stated, "Well last year it was, it was just kind of toxic environment, didn't know if everybody wanted to be here at the time this year" The Nets star reckoned that there was negativity in the team lineup after an injury to their leader Kevin Durant, which created a difficult environment. Claxton played 47 games last season, averaging 8.7 points, 5.6 assists, and 1.1 Blocks per game.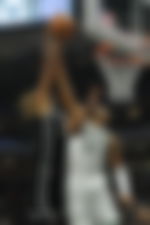 Meanwhile, the 23-year-old assured that the team environment this season was much better. He stated, "This year there's no divide between everybody that's out there. We're going to figure it out. … We've just got to figure out how to play with each other without having KD, Kyrie [Irving] out there on the court. It's different lineups. But we'll figure it out."
Claxton referred to the crucial change in the Nets lineup this season. In the absence of KD last season, the Nets found themselves in deep trouble. While Irving missed out on away games due to vaccination restrictions, James Harden's commitment to the Brooklyn Nets was often questioned due to his trade deadline deal with the Philadelphia 76ers.
However, with Harden out of the roster and Irving taking on a more consistent role, the Nets certainly seem in a much better position to deal with Durant's absence. In addition to the changes, Claxton has also upped his game this season. In 40 appearances this season, he has averaged 12 points, 8.5 rebounds, and 2.7 blocks per game. Meanwhile, Irving also assured that the Nets team situation was different last season while taking an indirect dig at James Harden.
Irving takes a shot at James Harden
Kyrie Irving missed out on Tuesday's game against the Spurs due to soreness in his right calf. While talking to the New York Post, Irving fired shots at James Harden while assuring that the Nets would handle Durant's injury in a better way this season.
ADVERTISEMENT
Article continues below this ad
Kyrie Irving stated, "I'm consistently in the lineup. That helps. We also don't have halfway-in anyone in the locker room and there's a primary focus on the big picture here."
Irving yet again questioned the commitment of Harden last season by claiming that there were no players on the team with a 'halfway-in' mindset anymore. Moreover, Irving believed that the Nets locker room was positive about performing well in the absence of Kevin Durant. While the Nets have gone 3-0 since Durant's injury, they remain fourth-seeded in the Eastern Conference with a 27-16 record.
ADVERTISEMENT
Article continues below this ad
WATCH THIS STORY: Who are the popular names for this season's MVP race, Kevin Durant, Jimmy Butler, and more
Can the Kyrie Irving-led Brooklyn Nets excel in Durant's absence? Let us know your thoughts in the comments below!
Edited By: Satagni Sikder