24.7 Million People Watch as Shaquille O'Neal Destroys Charles Barkley in 4 Words
Published 05/10/2022, 9:30 AM EDT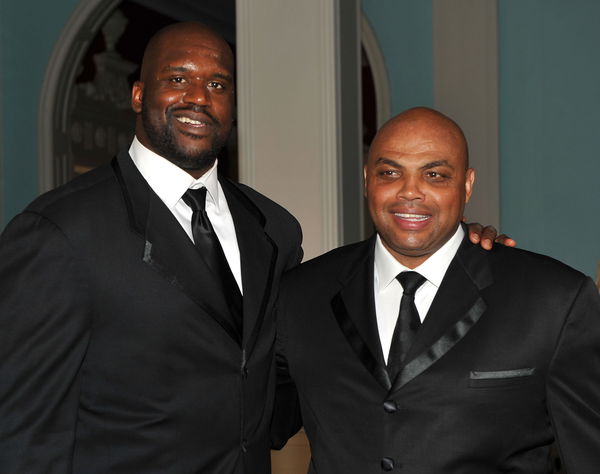 Shaquille O'Neal and Charles Barkley are absolutely hilarious. Along with being NBA legends, in their retirement, their full-time job seems to be entertaining everyone. Post-retirement, they have been working as NBA analysts for a long time now. Even in Shaq's playing days, Kenny Smith and Charles Barkley used to analyze the game just like now. Safe to say Shaq did not like the criticism of him at the time.
Shaq admitted he got furious whenever Rockets legend Kenny and 'Chuckster' used to criticize the big man's game. He revealed how his mother Lucille's words helped him channel his anger into his game. She taught Shaq to see the truth in that criticism and work towards improving himself.
ADVERTISEMENT
Article continues below this ad
Shaq now has a special relationship, especially with Charles Barkley. Even though at one point he used to be hell-bent on proving Chuck wrong.
Their friendship is hilarious and there is never a dull moment. The pranks, roasts, and jokes are always funny.
Shaquille O'Neal makes fun of Charles Barkley for always eating
Shaq roasted Chuck yet again for all of Shaq's 24.7 million followers on Instagram to see and laugh at the hilarious reel. Shaq showed Chuck eating without a single care in the world and then Shaq himself started singing the song to add to the humor.
 

View this post on Instagram

 
Shaq's four words as the caption, "my boy always eating" were enough to roast Chuck. The comments were filled with hilarious reactions.
"Ha ha. Sing Shaq!" 😂
"Let him Be Great!" 😂😂😂😂
"He never got a championship to satisfy that craving" 😂
"You aint have to do charles like this 😭😭 im on charles side 🙌"
"Big nugget eatin a mini nugget" 😂
"He look real happy too!" 😂😂😂😂
Chuck aka "Snacks"
"Big chuck is always hungry" 😂😂🙌🏻🙌🏻☘️☘️☘️☘️☘️
"It's the Diet Coke for me😂"
"Damn Shaq let our boy Chuck eat in peace" 😭😭
ADVERTISEMENT
Article continues below this ad
"And then got da nerve to have a "Diet" Coke…c'mon Chuck!!!"😂😂😂
"One thing about Chuck. . . He's committed" 😂
WATCH THIS STORY: 5 times Shaq and Chuck had heated arguments on Inside the NBA.
ADVERTISEMENT
Article continues below this ad
Fans had a lot of fun watching and reacting to the hilarious stuff Shaq and Chuck provided us with. The duo is always funny and never fails to bring a smile to our faces and make everyone laugh with their comic timing, chemistry, and sense of humor.
What did you think of the video shared by The Big Shamrock? Let us know in the comments!