24 Hope-Evoking Kobe Bryant Quotes That You Can Base Your Entire Life On
Published 09/12/2021, 9:51 PM EDT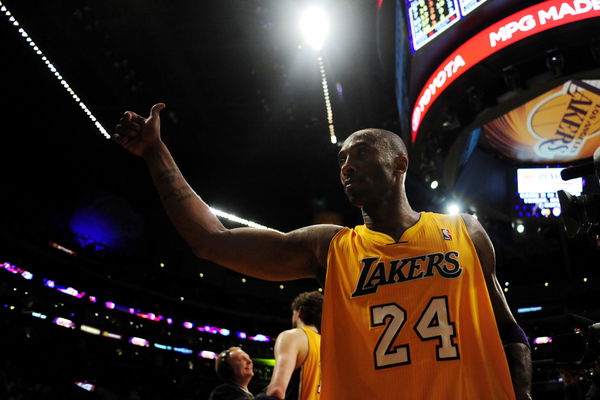 ---
---
Dreams, sacrifice, and sweat made Kobe Bryant. He might not be with the world physically, but his words are going to live for centuries to come. The man was so competitive that it wouldn't be wrong to believe his spirit is still moving around to see if his fans are living by his playbook or not.
ADVERTISEMENT
Article continues below this ad
The Lakers legend gave enough interviews in his living years that one can extract more than a hundred life-changing quotes. Everything coming out of his mouth was gold. So here are the #24 quotes that have the power to transform a billion lives.
ADVERTISEMENT
Article continues below this ad
Inspiring Kobe Bryant quotes and the idea behind them
"Boos don't block dunks."
This is from the same Kobe Bryant who'd allow his team to party late at night only if they'd hit the gym the next morning at 7 sharp.
"If you're afraid to fail, then you're probably going to fail."
This is how the Black Mamba enjoyed tremendous clutch-time success. He'd never fear taking a shot when playoff games were on the line. The buzzer-beating king!
"Once you know what failure feels like, determination chases success."
Remember that title drought when Shaquille O'Neal had left the Lakers? Well, those failures only got KB stronger and helped him win two more titles.
"The most important thing is you must put everybody on notice that you're here and you are for real."
The Black Mamba entered the league with a bang as he became the youngest slam dunk champion at the age of 18. Well, everyone was really on notice.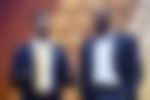 "I can't relate to lazy people. We don't speak the same language. I don't understand you. I don't want to understand you."
This can hurt the people who identify with procrastination and delaying their priorities. Time to wake up or time to stop following the Lakers' #8.
"There's nothing truly to be afraid of, when you think about it, because I've failed before, and I woke up the next morning, and I'm OK."
A player will miss shots, a manager will lose projects, and a musician will release a poor album. So what? Get up, work harder.
"If you are going to be a leader, you are not going to please everybody. You have to hold people accountable."
Kobe would not leave Pau Gasol to breathe at ease, let alone anyone else. So it's not harmful to be a bad cop for a greater cause.
"Use your success, wealth, and influence to put them in the best position to realize their own dreams and find their true purpose."
Success is not for everyone. But when it knocks on your door, don't be overwhelmed.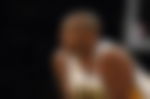 Black Mamba's quotes reflected his skin in the game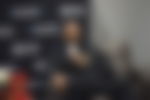 "Trust me, setting things up right from the beginning will avoid a ton of tears and heartache."
The more you sweat in practice/preparation, the less you bleed during the war. Say NO to firefighting mindset.
"I create my own path. It was straight and narrow. I looked at it this way: you were either in my way or out of it."
Kobe Bryant always projected a laser-sharp focus ever since age 13. He knew where he was going and the rest didn't really matter. 
 "When I have the chance to guard Michael Jordan, I want to guard him. I want him. It's the ultimate challenge."
So when the greatest challenge comes, embrace it rather than running away.
"A lot of people say they want to be great, but they're not willing to make the sacrifices necessary to achieve greatness."
Actions speak louder than words and hence one must focus on inspiring by doing.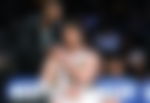 "You guys know how I am. I don't forget anything."
He said this in an interview after winning his 5th NBA title and passing Shaq's four to make a statement. #Competitiveness
"Leadership is lonely. I'm not going to be afraid of confrontation to get us to where we need to go."
There's a reason why thrones have just one seat and that too is full of thorns.
"Everything negative—pressure, challenges—is all an opportunity for me to rise."
The more the discomfort, the more the growth. The reason why injuries never bothered the great Mamba.
"I realized that intimidation didn't really exist if you're in the right frame of mind."
Everyone will die. So there's no reason to fear anything or anyone.
KB always had the right things to say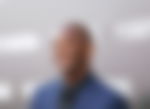 "Great things come from hard work and perseverance. No excuses."
A thousand things can stop you, but there must be that one thing that can get you going.
 "The moment you give up, is the moment you let someone else win."
If Kobe had given up, Paul Pierce must've won more rings. Well, that never happened.
"I love that kids are building confidence on and off the court and unlocking their potential through sport."
One reason why Kobe introduced Gianna to basketball and set an example as a father.
"I don't f**k with bees, man. Other than that, I'm not afraid of nothing."
Move like a butterfly, sting like a bee, they said.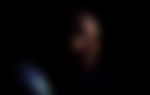 "If you do not believe in yourself, no one will do it for you."
Manifest and the universe shall provide. Doubt and the same universe shall take away everything.
"I'm reflective only in the sense that I learn to move forward. I reflect with a purpose."
What is a man without purpose, anyway?
ADVERTISEMENT
Article continues below this ad
"We can always kind of be average and do what's normal. I'm not in this to do what's normal."
But no one remembers average people. The reason we will always discuss Kobe is that he did everything that wasn't normal.
"I never needed any external forces to motivate me."
ADVERTISEMENT
Article continues below this ad
So if you discard the last 23 quotes and only follow the 24th, you'll never need inspiration from outside. Just follow your gut, set your own path, and be the real you.
Watch this story – Ranking Kobe Bryant's Five Championships with the Lakers