28 Year Old Democratic Senator, Who Twerked for Votes, Gets a Brutally Honest Question From Shaquille O'Neal
Published 07/22/2022, 11:00 AM EDT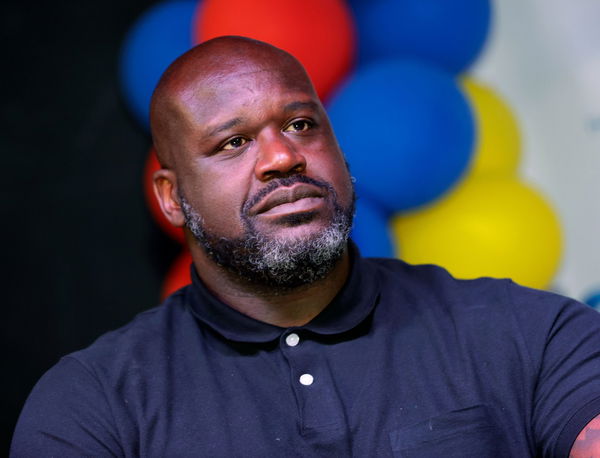 Shaquille O'Neal has been an entertaining presence since his retirement. He has hosted shows like "Inside the NBA" and has his podcast with Nischelle Turner and Spice Adams. 'The Big Podcast' sees Shaq talk about everything from basketball to celebrity gossip and life questions. Turner and Spice are great levelers to Shaq's weirdness.
ADVERTISEMENT
Article continues below this ad
Sometimes Adams too joins with Shaq, which makes Nischelle play the "mama" role in their conversations. It's very entertaining because Shaq can come up with his weird opinions, surprising both Nischelle and Spice. In this episode, they talked about politics during a small segment of the show.
ADVERTISEMENT
Article continues below this ad
The segment started with them discussing that twerking video by State senator Tiara Mack. Spice Adams was surprised by the headstand twerk. Shaq just wanted Mack to answer one question: "Did she think that will work?" Nischelle immediately said that she is already a Rhode Island senator representing District 6. Shaq is no politician and was curious about " a***ing her".
Spice and Nischelle laughed and wanted to ask whether she had any other tricks up her sleeve. Turner said that she wanted to see her doing a death drop middle split after she wins.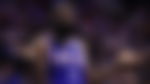 Tiara Mack is the first openly queer black senator to be elected to the Rhode Island Senate last year. She defeated her challenger Harold Metts in the Democratic primary. Mack got 60% of the votes compared to her competitor. Her video went viral this month, and she has no regrets whatsoever.
Shaquille O'Neal has never entered into politics
ADVERTISEMENT
Article continues below this ad
Shaquille O'Neal has never involved himself in politics. His fans cut across party lines. But, he recently revealed that the first time he voted was in 2020. Before that, he wasn't concerned about it much. The ex-player was part of Joe Biden's campaign to ask people to vote and joined in a virtual rally of the now-president.
He had endorsed Chris Christie, as well, in 2013. Christie was up for re-election as the mayor of New Jersey. O'Neal revealed that his voting habits infuriated his mother. His uncle Jerome too was disappointed. According to the big man, he couldn't make time for himself. Shaq also shares a great relationship with the police after two of his uncles worked there in New Jersey.
ADVERTISEMENT
Article continues below this ad
WATCH THIS STORY: NBA King LeBron James Salutes QB Terry Bridgewater Over Tough Guy NFL Rant on Twitter
Was Shaq right in asking that question? What do you think? Comment below.