3 Months After Cheating Revelation, La La Anthony Admits Biggest Regret on Marriage With Former Lakers Star
Published 01/29/2023, 11:01 AM EST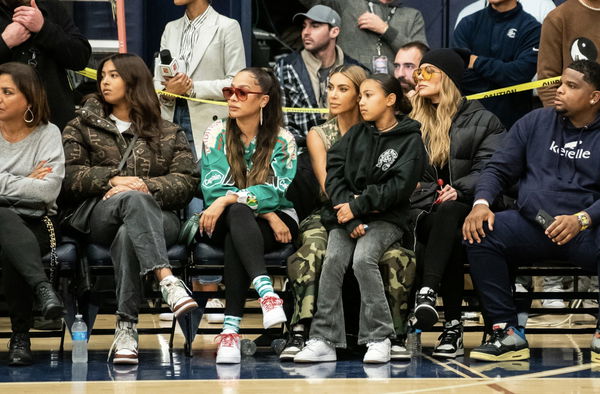 Former Los Angeles Lakers star Carmelo Anthony has been through some challenging times in the past few years. After the end of his long-term marriage with Alani Nicole "La La" Anthony, the NBA veteran finds himself out of a contract this season. While Anthony continues to have a healthy co-parenting relationship with his ex-wife, the infidelity rumors involving Melo led La La to confess that she had no intention of getting married again. Now, three months after Carmelo Anthony's cheating revelations, his former wife disclosed her biggest regret regarding her marriage with the former Lakers star.
Recently, La La Anthony made an appearance on the latest edition of The Shade Room alongside host and founder Angelica Nwandu. The Think Like a Man star shared that she and Carmelo Anthony were 'leading by example' while talking about raising their 15-year-old son Kiyan together after their divorce. During the conversations, a question from the host Nwandu prompted La La Anthony to reveal her biggest regret in her journey with Melo. 
La La Anthony regrets marrying Carmelo Anthony early
ADVERTISEMENT
Article continues below this ad
In the recent iteration of the YouTube show The Shade Room, the host Angelica Nwandu questioned La La Anthony about what would she have done differently in love after everything that had happened in the past. In response, she stated, "I probably would have…I started off really young in my relationship. And maybe would have tried to took my time a bit more and learned more about love and partnership and marriage. And kind of not just jump right into such a heavy, heavy relationship so quickly."
Carmelo Anthony and La La Anthony had been together since they were 19 years old. Their relationship started in 2004 when they got engaged at Christmas. However, after multiple cheating revelations involving the 10-time All-Star, their on-and-off relationship finally came to an end in June 2021.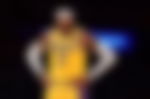 ADVERTISEMENT
Article continues below this ad
Moreover, after the end of her 11-year-long marriage following the cheating accusations, La La shared her take on the idea of getting remarried.
La La Anthony rejects the idea of remarriage
A few months ago, Alani also claimed that she had no desire of marrying again. The renowned actress stated, "I'm never getting married again. It's one of those things that I feel like I could check it off."
ADVERTISEMENT
Article continues below this ad
WATCH THIS STORY: The Weirdest Things Michael Jordan, Carmelo Anthony & Other NBA Players Have Bought
Moreover, she also clarified that she had no problem with the idea of marriage. After everything that happened in her relationship with Melo, she just felt that marriage was not for her anymore.
Edited By: Jayant Chhabra