3 Years Before Shocking the League by Recruiting Flashy Superstar Dennis Rodman, Michael Jordan Publicly Abused Him in an Interview
Published 08/05/2022, 7:30 PM EDT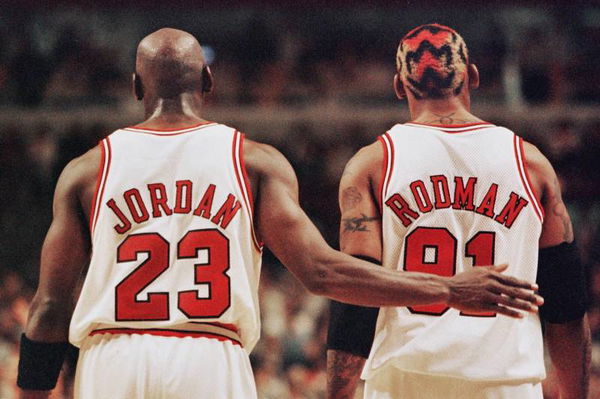 Michael Jordan versus the Bad Boy Pistons is one of the most remarkable storylines the NBA has ever seen. The Pistons were the most ruthless team in late 1980. Isiah Thomas, Dennis Rodman, Bill Laimbeer, John Salley, and Joe Dumars were probably the most physically dominant playing 5 in the NBA. 
The Pistons won two championships before Michael Jordan's first three-peat. They were successful in establishing their dominance before Jordan entered his prime. But once Michael Jordan hit the weight room to compete with the physicality of the Pistons, they could never outplay him.
ADVERTISEMENT
Article continues below this ad
Dennis Rodman interestingly played for both these teams. Before Jordan's first three-peat, Rodman was on the Pistons line-up, defending against Jordan on multiple outings. In an interview with Playboy covered by Ballislife, MJ trash-talked his then future teammate. When Rodman was in the Bulls, MJ held him in the highest regard. However, this amicability and brotherhood did not exist during his time at the Pistons.
Michael Jordan disrespected Rodman before becoming NBA champions together
Notably, the Pistons had a set of 'Jordan' rules to follow when they faced him. Rodman would lead the charge defensively and enter into physical matchups with MJ.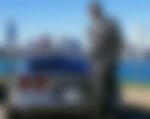 In this interview from back when MJ and Rodman were fierce opponents, Jordan said, "'Rodman, best defensive player?' Jump your a** over here if you think you're the best defensive player in the league.' And that irritated the hell out of him. Every time he'd go past me, boom, knee me in the corner, knee me in the back. He was trying to frustrate me. And I was trying to do exactly what he would do. I'm trying to knock the hell out of Rodman."
Rodman and MJ shared several memories during their run for the Bulls. Not to mention, Rodman and Scottie Pippen played an integral part in leading Michael Jordan to his six NBA championships.
MJ's opinions on the Detroit Pistons
The Pistons had a bad rep in the 80s for playing dirty. Even Jordan was bullied by the Pistons in 1990 after going through a challenging series of seven games. But MJ, as he is, took this to heart and came back the next year seeking vengeance.
ADVERTISEMENT
Article continues below this ad
Jordan told Playboy, "That's why they walked off the court. We embarrassed them. To sweep them four zip, it was embarrassing. Defending champions embarrassing. It was like good overriding evil."
ADVERTISEMENT
Article continues below this ad
WATCH THIS STORY: Who is Kurt Busch and how did Michael Jordan inspire his NASCAR victory?
Winning against the Pistons meant a lot to Michael Jordan. But setting aside their rivalry, Jordan and Rodman made great teammates just years later. MJ did not go easy on Rodman in the interview, but together they made history, letting bygones be bygones.