4 Things Dallas Mavericks Should Focus on Before Heading to 2021-22 Season
Published 06/06/2021, 11:33 PM EDT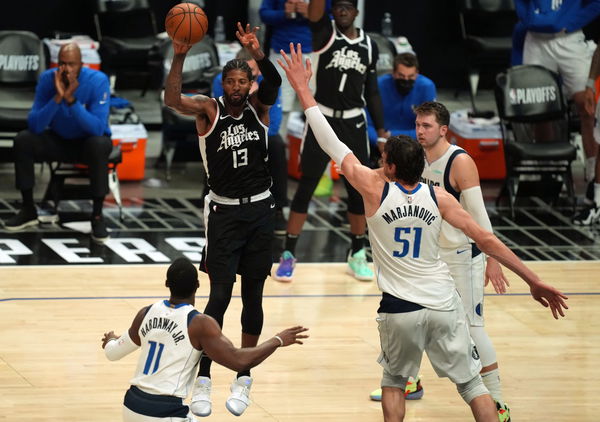 ---
---
The Dallas Mavericks fell to the LA Clippers in an intense Game 7 of the first round of the playoffs. With that, they continued their title drought and extended their streak of being unsuccessful in the postseason.
ADVERTISEMENT
Article continues below this ad
What's worse is that this 126-111 loss came despite Luka Doncic's masterful 46 point performance, 14 assists, and 7 rebounds. In fact, Doncic has scored or assisted 56% of the Mavericks points in this series. This is about 421 of the total 752 points by Dallas.
Luka Doncic either scored or assisted on 421 of the Mavs' 752 points in this series. That's 56%.

GET. THAT. MAN. SOME. HELP. PLEASE.

— Tyler Conway (@jtylerconway) June 6, 2021
ADVERTISEMENT
Article continues below this ad
It is clear that if anyone can put an end to their decade-long misery, it is Doncic. But what moves do the Dallas Mavericks need to make this offseason to be a step closer to being title contenders in the season 2021-22?
What should the Dallas Mavericks focus on?
A definite second scoring option
Luka's right-hand man, Kristaps Porzingis, failed to fulfill the purpose he was brought in for. He averaged a meager 12.7 points in the postseason, let alone scored in single-digits in three games. The Mavericks need someone more reliable and consistent for Doncic to bank on.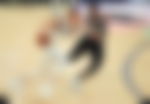 The Mavericks could take up the option of sign-and-trade with Jalen Brunson and Tim Hardaway Jr., so that they can bring in CJ McCollum. They can even try to go in as big as bringing in Bradley Beal. However, if their mind is made up to have a big as their secondary scorer, Karl-Anthony-Towns seems like the next best thing.
Work on the defensive end of the floor
One of the biggest reasons for the Mavs' loss to the LA Clippers was that they were simply unable to contain Clippers' second unit on the perimeter. They were able to drop 20 three-pointers, and most of them came with extreme ease.
There was also a clear deficit of shot-blockers, who could prevent the Clippers players from driving to the basket. This helped LA draw in fouls and the free-throw line helped in adding more points to the scoreboard.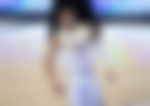 A bench upgrade
 Luka Doncic has only given monstrous performances, and if it weren't for him, there is no way Dallas would have even made it to the playoffs. It was clear that the Clippers struggled to a great extend trying to understand how to stop him.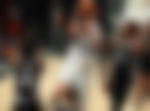 However, the problem came when Doncic went to the bench. The Mavericks didn't have anybody productive enough to be the playmaker the team needed in Luka's absence. Derrick Rose, Marcus Smart, Dennis Schroder, and Lou Williams, are some free agents this year who can be of help in this.
ADVERTISEMENT
Article continues below this ad
Add more veterans to the roster
A player that has more experience in the playoffs and has won the title, is vital for a team filled with young inexperienced stars. Unfortunately, the Mavs were the only team without one this season. The vets that can be useful for them are Dwight Howard, Patty Mills, Alex Caruso, and JaVale McGee.
ADVERTISEMENT
Article continues below this ad
Only if the Mavericks can manage to fill all these holes in their roster, will they come anywhere near the Larry O'Brien Trophy. Otherwise, Doncic will continue to keep them relevant and will always fall against a more complete lineup.
WATCH THIS STORY: When a Retired Michael Jordan Schooled an Arrogant Chicago Bulls Rookie