$400 Million Worth Shaquille O'Neal Offers a Diamond Watch to NFL Veteran After Admitting Rolls Royce Gift to LeBron James
Published 08/26/2022, 9:00 AM EDT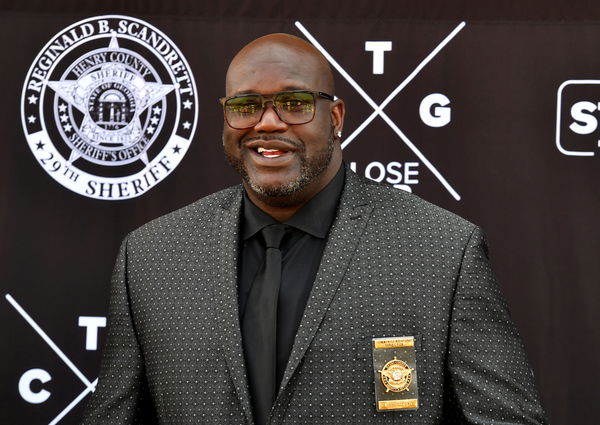 NBA legend Shaquille O'Neal admitted to gifting a Rolls Royce to superstar LeBron James. In the recent episode of 'The Big Podcast with Shaq', NBA great Kenny Smith was a special guest alongside hosts Shaq, Nischelle Turner, and Spice Adams. During the show, Smith talked about a lot of interesting facts about his friendship with O'Neal. He revealed the hilarious moment the two became brothers. And also disclosed the time he almost called the cops on 'The Big Diesel'.
Later in the show, NFL veteran turned comedian, Spice Adams had a question in mind. He said that he wanted to know whether O'Neal really gifted a Rolls Royce to LeBron James on his 25th birthday or if it was just a rumor. Shaq replied, "I may have. I think I did. I'm not sure." 
ADVERTISEMENT
Article continues below this ad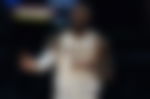 Unsurprisingly, Adams was stunned at the answer by the Los Angeles Lakers legend because of the fact that he doesn't seem to remember it. O'Neal continued that he is a giver, and he loves making people happy so he may have gifted it to James. This made Nischelle Turner surprised as well.
NBA legend Shaquille O'Neal is a giver
Then Adams said that he wants to give Shaquille O'Neal some facts. He said, "You played about 53 games with LeBron. That 2009-2010. Nischelle and I have done 64 shows with you. So, we got birthdays too, you know what I'm saying. We like nice things. Just throwing it out there, man. You do whatever you want to do." O'Neal replied, "I can get you a Diesel diamond watch right now!" 
ADVERTISEMENT
Article continues below this ad
Over the course of his career and after his retirement, Shaq has been one of the most generous ever. He has shown multiple times his random act of kindness to people in the community. So it might not be a huge surprise that he would offer something expensive as a diamond watch for a close friend like Spice Adams. As per reports, the Big Aristotle has a net worth of $400 million.
WATCH THIS STORY –  3 Times Stephen Curry lost his cool on the court
ADVERTISEMENT
Article continues below this ad
During his long and illustrious career, O'Neal has played with some great players like Kobe Bryant, Dwyane Wade, LeBron James, etc. However, he was not able to win a championship during his partnership with LeBron James for the Cleveland Cavaliers. O'Neal played one season for the Cavs in the 2009-10 season and played 53 games.
But he was at the tail end of his career at that time and was not the dominant force he once was. He averaged 12 points and 6.7 rebounds per game that season. Shaq then played for the Boston Celtics the next year, following which he announced his retirement from the NBA.