"5 Times Her Annual WNBA Salary": Brittney Griner Was Lured by Russia Due to a Big Basketball Problem in USA
Published 10/29/2022, 9:00 AM EDT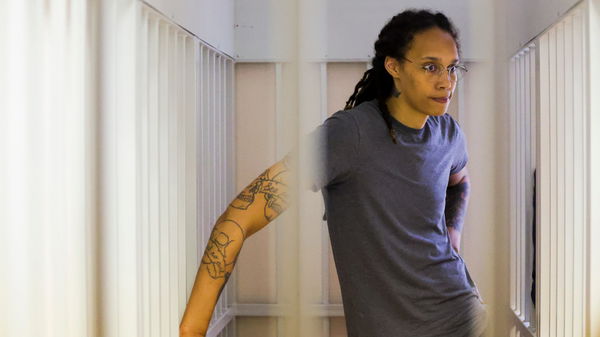 A panel of judges in Russia denied Brittney Griner's appeal against the nine-year sentence she received in August. Brittney Griner was arrested earlier this year after being caught carrying vape cartridges containing cannabis oil. Now that the court has rejected her appeal, she will have to serve the sentence. Griner will serve her sentence in one of the infamous Russian penal colonies. However, there is a glimmer of hope that the White House can strike a deal with Russia.
Brittney Griner has played her entire WNBA career for the Phoenix Mercury. She helped them win a championship in 2014 and is an eight-time All-Star. She has also plied her trade in the Chinese league (Zhejiang Golden Bulls) and the Russian league (UMMC Ekaterinburg).
ADVERTISEMENT
Article continues below this ad
The WNBA regular season lasts around six months and the players have a big off-season break before another season starts. Many players go overseas to play in foreign leagues and earn some extra paychecks. However, a recent report has revealed that Griner used to make five-times the money in Russia than what the WNBA offered.
Brittney Griner used to make a 7-figure salary playing for Russian side UMMC Ekaterinburg
WNBA star Brittney Griner played for UMMC Ekaterinburg in Russia during the WNBA off-season. According to a recent report, she made five times the money in Russia than what the WNBA offered. This is something that motivated her to play in the Russian league.
The Globe and Mail reported: "Like many elite women athletes, she cannot earn anything close to her male counterparts playing professionally in U.S. leagues. During her off season, she plays in Russia for the team UMMC Ekaterinburg, where she earns about US$1-million – almost five times her annual WNBA salary. By comparison, the top players in the NBA earn in excess of US$40-million."
ADVERTISEMENT
Article continues below this ad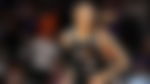 There is a huge parity in the salaries of NBA and WNBA players in the US. However, WNBA is a growing sport and is developing with time. Despite being among the top leagues in the world for women, the salaries are much higher in the Russian league. This has led to many WNBA players plying their trade in Russia and Ukraine.
It is tough to imagine Brittney Griner's situation in Russia. However, it is now upon the White House to intervene and help her get back home.
ADVERTISEMENT
Article continues below this ad
WATCH THIS STORY:  Did WNBA star Brittney Griner date 7-ft Lakers center, Anthony Davis?
But will the current atmosphere change the WNBA, which can stop the players from leaving for foreign leagues? What do you think? Let us know in the comment section below.