7 ft Shaquille O'Neal Manhandles $114.9 Billion Worth Businessman in Resurfaced Photo Leaving Fans Dazzled
Published 08/18/2022, 9:30 AM EDT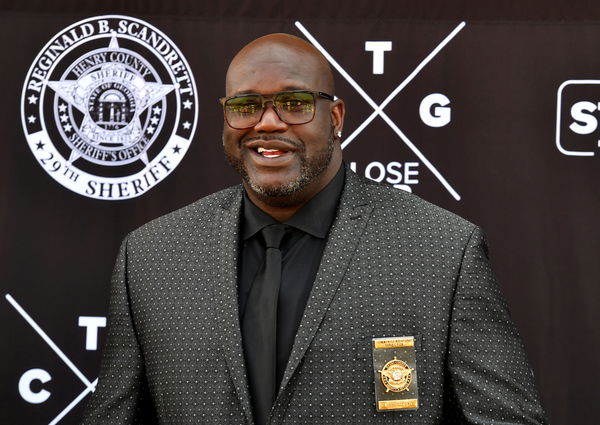 NBA legend Shaquille O'Neal is not just a basketball veteran. He is very successful on and off the court. Shaq is one of the most successful basketball player turned businessman and entrepreneur. While growing up, one of his idols was billionaire and co-founder of Microsoft, Bill Gates. The Big Diesel would tower any normal-sized human being and that was definitely the case with Gates.
ADVERTISEMENT
Article continues below this ad
Interestingly, Shaq chose to lift the billionaire in his hands like a kid. The rare photo from back in the day is doing the rounds on social media. And the fans are bamboozled. Here are some of the reactions:
ADVERTISEMENT
Article continues below this ad
Respect bro!Very interesting 👏

— Alexey Shumarin (@Alexey_Shumarin) August 16, 2022
I just like thinking about how the conversation went:

Gates: "Shaq, would you like to pick me up and hold me like a little baby?"

Shaq: "I mean … I guess nerd guy."

— Robbie Laney 🛳 (@robbielaney) August 16, 2022
Shaquille O'Neal is arguably one of the funniest and most friendly basketball players ever. So it might not come as a shock to the fans that he would do something like that. However, it is funny that Gates would allow the superstar to lift him. The basketball legend once joined hands with Gates to protect children on the internet.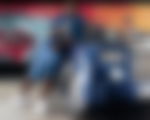 In 1999, Shaquille O'Neal teamed up with the then Microsoft chairman Gates to introduce the 'Stay Safe Online' program for children. It was announced that the program will run with financial support from Gates and O'Neal and technical support from Microsoft.
Shaquille O'Neal and his investment philosophy
While introducing the 'Stay Safe Online' program, O'Neal said that Gates was one of his idols growing up. And said that he wanted to be like Gates when he became an adult. The Los Angeles Lakers legend also once said that Bill Gates helped him with investing. Shaquille O'Neal is a smart investor, however, he has made some mistakes as well.
ADVERTISEMENT
Article continues below this ad
During an interview with CNBC in 2019, Shaq admitted that he made some mistakes in investments. He revealed one of the worst investments he has ever made. "When I first came into [the business industry], I lost a lot of money in the 'get rich quick schemes.'" he said.
However, he would learn from his past mistakes and decided to listen and work with people that are smarter than him. He referred to Bill Gates and Roger Enrico, former CEO of Pepsi, as "friends" who talked to him about smart strategies in investing. As per Forbes, Bill Gates is worth $114.4 billion. So he definitely knows a thing or two about investing.
WATCH THIS STORY – Michael Jordans 5 Rumored Affairs After Divorce with Juanita Vanoy
ADVERTISEMENT
Article continues below this ad
He then said that once he stopped focussing on money, he became a bit more successful. Shaq also said that he only invests and promotes the product if he genuinely likes and understands the product. He said that he has to believe in the product to invest.
What do you think of the photo of Shaq and Bill Gates together? Let us know in the comments below.