7 Ft Shaquille O'Neal, Whose First Name Means "Little", Once Revealed Mother Lucille's Touching Reason Behind Naming Him
Published 05/08/2022, 1:30 PM EDT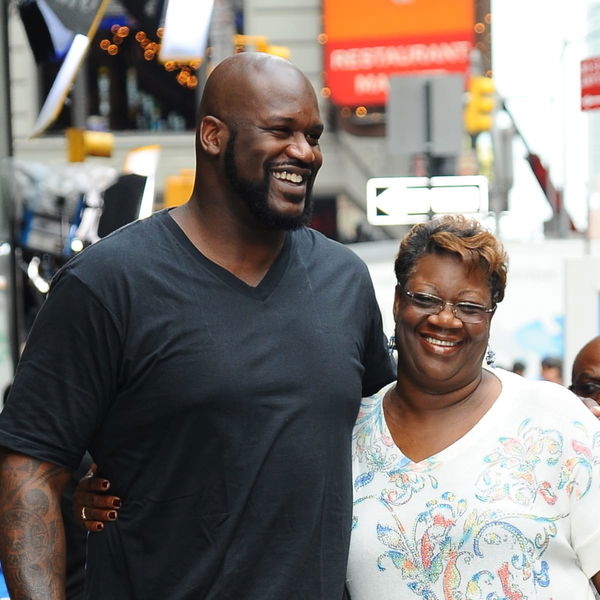 Irrespective of whether or not someone is a basketball fan, Shaquille O'Neal is a name almost everyone has heard of. The 7-foot-1-inch giant is often considered among the best players to ever play in the NBA.
Interestingly enough, despite his vast frame since childhood, Shaq's name is completely opposite of his appearance. Apparently, his name means 'Little Warrior'.
ADVERTISEMENT
Article continues below this ad
Moreover, it is his mother, Lucille, who thought about this name. Talking about his unique name, O'Neal reflected on the reason he is named so.
Shaquille O'Neal reveals the meaning behind his name
There is no denying Shaquille O'Neal is one of the greatest NBA players ever. He won 4 NBA titles with the Los Angeles Lakers and the Miami Heat. Moreover, he has various individual titles to his name.
Interestingly enough, the meaning behind his name is almost as legendary as his NBA career. Talking about it, the Hall of Famer had a lot to say.
Shaq's full name is Shaquille Rashaun O'Neal which denotes a 'little warrior.' Talking on a popular talk show hosted by Oprah Winfrey, Shaquille O'Neal said, "You're my little warrior, I fought with you, and I fought for you." He further revealed how his mother is his best friend and confidante. Moreover, she is the only one who can make him behave.
For those unaware, Lucille O'Neal faced a lot of hardships while taking care of Shaq. Lucille had Shaq when she was only 17 years old and had no idea of the world.
ADVERTISEMENT
Article continues below this ad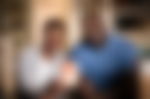 When asked about the experience of taking care of a baby while still young, Lucille said, "We grew up together, Shaquille and I."
Furthermore, Lucille actually finished college while still taking care of Shaq. She went back to college and graduated with a bachelors degree in science from Bethune-Cookman University.
ADVERTISEMENT
Article continues below this ad
WATCH THIS STORY: Does LeBron James Have a No Trade Clause?
Shaq's mom has played a huge role in helping him with what he is currently. Moreover, Shaq himself has credited his mother for the successes on multiple occasions.