76ers' Doc Rivers Admits He's Against Ben Simmons Shooting Jumpshots, Believes He Can Emulate Rajon Rondo
Published 12/25/2020, 1:44 PM EST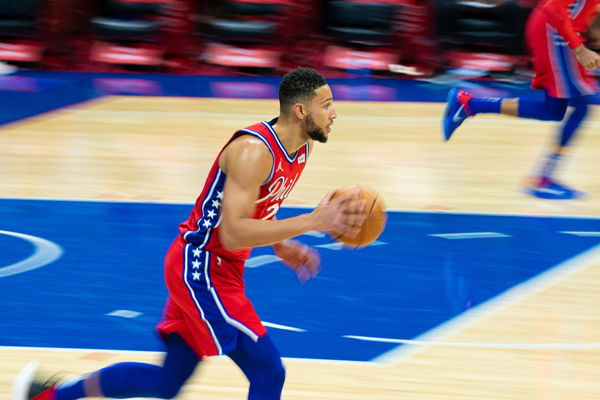 ---
---
The Philadelphia 76ers are now a revamped team with a new head coach at the helm. Doc Rivers took charge during the 2020 offseason and looks to achieve big with Ben Simmons, but Rivers stated that he's okay with Simmons not taking as much as jump shots compared to his teammates. 
ADVERTISEMENT
Article continues below this ad
This came out as a startling statement as one expected Rivers to work on Simmons' jump shots and make him a better player. But here's what he said instead: "I don't care about Ben's shooting as much as so many other people seem to care about it. I care that he's a great player and I'm gonna let him play," Rivers mentioned. 
Simmons has only attempted 24 three-pointers in his career so far, and that's far from one's expectation levels. He's undoubtedly a talented player but hasn't improved his jumper since he was drafted in 2016. 
ADVERTISEMENT
Article continues below this ad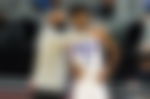 Doc Rivers provides clarity on his statements about Ben Simmons 
Rivers mentioned that he would be absolutely fine if Simmons took zero shots in a game. However, the fans have a different level of expectation, and so does Stephen A Smith. That's what prompted the latter to ask Rivers for some clarity when he got on a virtual chat recently. 
"I really believe that it's important in the long run, let's be honest, but I want Ben Simmons to play free," Rivers said looking back on his comments.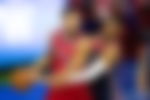 "I don't want him about shooting a jump shot, I want him to play down you know get the bait and make plays. I asked him a simple question this evening, and I'll ask you. If we average 120 points this year, do you care where they're from, or do you care that you're efficient and doing it," Rivers continued. 
Rivers further stated that he really isn't concerned about Simmons struggling with his jumpers. The legendary Head Coach feels that it will come with time and credited the Australian for working immensely hard on perfecting his game.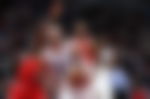 Rivers compares Simmons to Rajon Rondo
Rivers did put forth a valid argument, but Stephen A Smith wasn't convinced. Simmons is one of the best players on the Philadelphia 76ers roster, but the point guard finds trouble when he attempts to score from outside the paint. 
Moreover, the case for him not shooting the ball when he has the chance is also put up by fans and critics. Stephen A has the same concern about Simmons that he isn't utilizing his chance when he has the opportunity. 
Doc Rivers patiently waited for Stephen A. Smith to state his concerns, after which he had a fitting reply. Here's what the former Clippers coach said: 
"People forget I had Rondo. We won the World Championship with Rondo as the point guard and early on, Rondo could shoot the ball, but Rondo didn't want to shoot the ball; he still doesn't a lot. But Rondo is pretty effective in the playoffs and I think Ben can be the same way," mentioned Rivers. 
ADVERTISEMENT
Article continues below this ad
It is quite remarkable that Rivers is comparing Simmons with Rondo. The latter needs no introduction and he's one of the smartest players in the league. Rondo's a creator, and Simmons too, can evolve to become one, feels Doc Rivers.
Stephen A feels Ben Simmons will be a second coming of LeBron James if he can tweak his jumper. The Philadelphia 76ers star is yet to showcase his talents this season and we'll know in a few months' time if he's improved his game or not!
ADVERTISEMENT
Article continues below this ad