76ers' Doc Rivers Reveals Instructions Michael Jordan Gave Him During 1988 NBA All-Star Game
Published 03/09/2021, 11:30 AM EST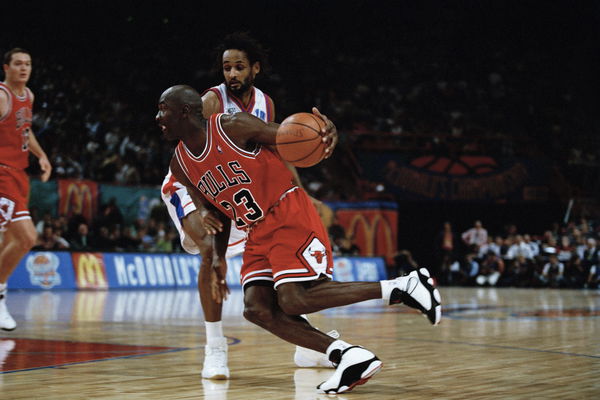 ---
---
Michael Jordan is one of the greatest players of all time. 'His Airness', throughout his long career, made several moments that NBA fans could never forget. Jordan is regarded as one of the most interesting basketball players in history, given how many stories there are surrounding him. And now, Doc Rivers has shared one more story that further adds to his lore.
ADVERTISEMENT
Article continues below this ad
Doc Rivers on MJ wanting to play defense
Philadelphia 76ers' coach Doc Rivers spoke to the press prior to his All-Star game coaching duties. He shared the story of his 1988 All-Star game, the only All-Star game he ever played. He noted that it was a peculiar game, but one full of highlights. Players like Michael Jordan, Isiah Thomas, and Magic Johnson were putting on solid performances throughout the evening.
ADVERTISEMENT
Article continues below this ad
"That was a very, very competitive game. It had a lot of stuff going on in the game with Michael (Jordan) and Isiah (Thomas) and Magic (Johnson) and all that stuff." Rivers added that Michael Jordan approached him at half-time about how to play the game. Unlike most All-Star games, Jordan wanted to make defense a fixture of the event, like he did with every Bulls game. So he told Rivers to do just that. Doc was thrilled because he was primarily a defensive player. He shared how much he enjoyed his experience at the 1988 NBA All-Star game.
"It made it an absolutely great game. I remember Michael at halftime coming to me and saying, 'Pick up full court.' It was great for me because I was a defensive player, which usually in the All-Star game doesn't work. But in that game, there was defense being played. It allowed me to play a lot of minutes."
ADVERTISEMENT
Article continues below this ad
Michael Jordan – an elite competitor
Michael Jordan was clearly a competitor the likes of which we haven't seen since. Even in an All-Star Game, a night that is meant for the fans, and defense is not played, Jordan wanted to make it competitive. His drive to be the best beyond everyone's expectations brought him the success that makes him one of the greatest to ever play the game of basketball.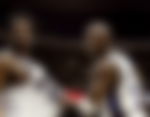 ADVERTISEMENT
Article continues below this ad
It appears the only thing that could stop Michael from being competitive was Michael himself. And as we know, Mike would never stop himself from trying to compete and 'taking it personally'. It was this innate desire to be the best why Jordan is one of the most beloved and revered basketball icons in the history of the sport.