76ers' Joel Embiid Details How He is Building a Close Relationship With Ben Simmons
Published 01/23/2021, 11:30 AM EST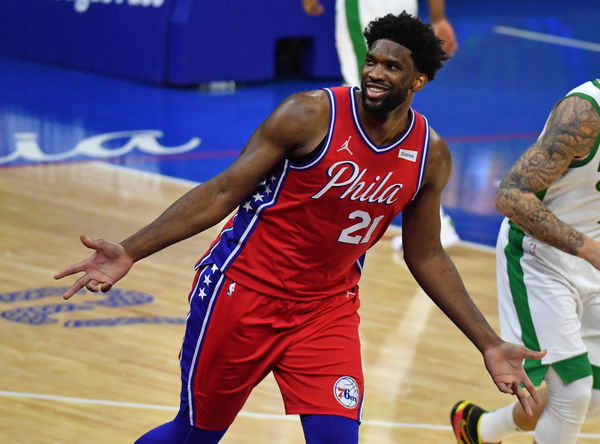 ---
---
Sitting comfortably at the top of the Eastern Conference is Philadelphia 76ers. Despite so many changes in their roster this offseason, bringing in a new coach altogether and disruptions because of COVID, it seems like nothing can bring them down. Not only do they come up big during clutch moments, but their offense is also just clicking. It all thanks to their dynamic duo, Ben Simmons and Joel Embiid.
ADVERTISEMENT
Article continues below this ad
Joel Embiid cherishes his partnership with Ben Simmons
After last season, the 76ers organization was worried about their progress. When Ben Simmons and Joel Embiid were put together, they had expected a much better outcome than what we witnessed. The two just didn't fit together. The Sixers also didn't have any shooters because of which they lagged behind.
ADVERTISEMENT
Article continues below this ad
However, they solved the shooting problem by adding Seth Curry and Danny Green. And with Doc Rivers' help, the chemistry between Embiid and Simmons seems to have hit off.
After their win against the Celtics, Embiid showed his excitement to play with Ben. "This year, I can't even explain it," he confessed. "It's been different and I love playing with him. And I am sure he loves playing with me too. I don't know how to explain it, it's just been fun.
"You know I can be a playmaker, but I don't need to be a playmaker because I got him. My job is to play defense and score the ball and make plays when they double or triple-team me. And his job is the usual defense and also make plays offensively for our guys. So, it's been amazing this year," he said.
Do the Philadelphia 76ers have a title ahead of them?
ADVERTISEMENT
Article continues below this ad
It is too soon to say how well this roster works together in the playoffs. However, they are surely headed in the right direction. They have just come off a two-game mini-series with the Boston Celtics and won both the games with considerable margins.
The Celtics were just not equipped to guard Embiid. Even though he was battling with foul trouble most of the time in the game, he ended up with 80 points in total in both games.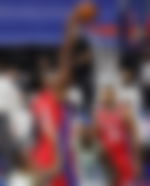 Simmons was doing what he does best, marking his man. From Marcus Smart to Kemba Walker and to Jaylen Brown, he was handling things on the defensive end. So far, the two are near perfect, but only time will tell how they play when the competition more intense.
ADVERTISEMENT
Article continues below this ad