76ers President Daryl Morey Admits Ben Simmons Will Face Penalties If He Doesn't Show Up for Training Camp
Published 09/28/2021, 1:36 AM EDT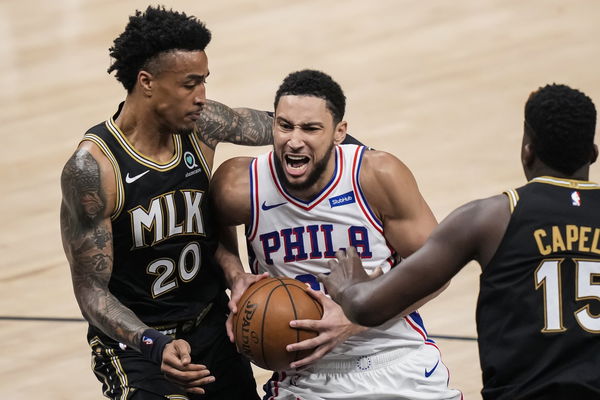 ---
---
The NBA recently conducted its media day, where all team representatives and players talk to the media. Most of the conferences worked well for the teams. However, one highly anticipated conference was the one with the Philadelphia 76ers. This is because of the ongoing situation with their star, Ben Simmons.
ADVERTISEMENT
Article continues below this ad
Simmons has had no contact with the 76ers during the off-season. Ever since the playoffs last season, he received tons of criticism and hate. This may have driven him away from the city and now he doesn't want to return to Philadelphia anymore.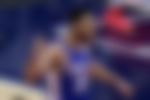 Moreover, he even refuses to meet his teammates or any representative to discuss his decision. Simmons has been nothing but silent throughout free agency. And now it may have been a little too long. It may have reached a point where Ben is going to have to pay.
ADVERTISEMENT
Article continues below this ad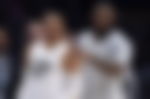 Ben Simmons will face financial penalties
During the media day, Philadelphia coach Doc Rivers and Daryl Morey were present. They spoke about various things, including the team getting back together. However, it was impossible to avoid the situation with Simmons and some crucial facts came up during their press conference.
Doc Rivers spoke mostly about their approach as a team. He spoke about how this is the first time that they have assembled as a group since their playoff exit last season. Moreover, he also said that the team is ready to go for the next season. But Rivers admitted that Ben Simmons will be brought up at all times, no matter which city they go to.
On the other hand, Morey spoke about the penalties. He didn't go into the specifics but made clear that Simmons will most likely face a fine for his holdout. He said: "We are not going to talk about the specifics of fines or thing like that. But I will say that it's pretty clearly spelled out in the CBA and his contract, what happens."
ADVERTISEMENT
Article continues below this ad
At this point, it seems Ben Simmons is ready to take that gamble on his shoulders. He has gone to all extremes to stay out of touch with the front office and will most likely force his way out of Philadelphia. Hence, it is no surprise that hefty fines will soon be on his way as a penalty for not honoring his contract with the organization.
Do you think Simmons should have communicated cleared things out with the organization? Let us know your views in the comments below.
Watch This Story
WATCH THIS STORY– From as Obvious as His Dog Rocco To as Bizarre as His Socks, Here Are 10 Essentials Klay Thompson Can't Live Without
ADVERTISEMENT
Article continues below this ad