'8 at Night To 6 in the Morning': Charles Barkley Reveals Crazy Dream Team Story with Michael Jordan and Others
Published 05/16/2021, 3:30 PM EDT ---
---
The 1992 US Olympic Team is arguably the greatest ever assembled. The United States brought their best players from the NBA to Barcelona to get the Olympic Gold Medal. The team had several legends including Michael Jordan, Magic Johnson, Larry Bird, among others. And all the players have spoken about the camaraderie among the players. But it appears they had more fun off the court too.
ADVERTISEMENT
Article continues below this ad
Dream Team stars played cards till the morning
NBA legend Charles Barkley spoke recently on 'The Steam Room' podcast recently. He revealed that the Dream Team would play cards very often during their trip. The group included Michael Jordan, Charles Barkley, Scottie Pippen, and Magic Johnson. They would play cards every night, getting together after dinner. In fact, their card sessions went on for almost 10 hours, with the players taking two-hour naps before practice sessions.
ADVERTISEMENT
Article continues below this ad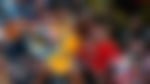 "We played cards every night, all night. We needed at least a power nap in there. But we played cards every single night. Another person who would come is Scottie. So me, Michael, Magic, and Scottie would play cards every single night. We'd gather from like eight o'clock at night to six in the morning, then we'd run to the room and take a quick power nap and go to practice. It was crazy."
Michael Jordan and Dream Team were invincible
ADVERTISEMENT
Article continues below this ad
The Dream Team stars, despite their lack of sleep, played at the highest level at all times. Michael Jordan has spoken about the practice sessions of the Dream Team and how it was some of the best basketball he has played. During games, the team was a class above everyone else. The Dream Team went undefeated in Barcelona, beating Croatia in the Finals to win the gold medal in impressive fashion.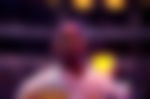 ADVERTISEMENT
Article continues below this ad
In 1992, Michael Jordan was coming off his second NBA championship victory, this time over the Portland Trail Blazers. Jordan established himself as the best player on the planet at the time. The next year, Jordan won the NBA championship for the third time against Charles Barkley and the Phoenix Suns. Jordan would retire after the Finals, only to return two years later. In his second stint, Jordan won three NBA titles once again before walking away from the game once again.