"8 Draft Picks for This Guy": NBA World Tears 7-ft Giant to Shreds After Bizarre Decision vs Giannis Antetokounmpo's Bucks
Published 11/05/2022, 11:42 PM EDT

Follow Us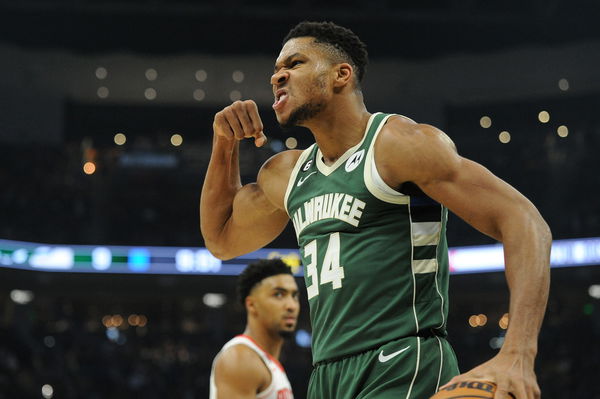 The Milwaukee Bucks' unbeaten streak continues as they defeated the Minnesota Timberwolves on Saturday night. The Bucks have won all eight of their games so far and don't appear to be slowing down anytime soon. Giannis Antetokounmpo led his team and has the second-highest scoring average in the league so far with 32.6 points per game. Rudy Gobert, who leads the league in rebounds per game, has notably never scored a three-pointer. He did something in the third quarter that has left the NBA world tearing him apart on Twitter.
The Bucks defeated the Timberwolves by 13 points, as the final score was 102-115. Jrue Holiday was the star performer of the night, he scored 29 points, 8 rebounds, and 6 assists during his 34 minutes on the court. Antetokounmpo continued his consistent performance and scored 26 points, 14 rebounds, and 11 assists in 34 minutes.
ADVERTISEMENT
Article continues below this ad
Rudy Gobert, the 7'1″ French international, leads the league with 13.9 rebounds per game, followed by Antetokounmpo's 12.9 rebounds.
Fans share their thoughts after Rudy Gobert's three-point attempt vs Bucks
Gobert decided to attempt a three-point shot during the third quarter of the game. When there were 10 seconds left on the shot clock, Gobert took his shot. But he missed the hoop entirely. The commentator can be heard saying, "I'm not sure why are you taking that if you're Rudy Gobert."  
ADVERTISEMENT
Article continues below this ad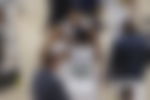 Soon after the game, Gobert failed attempt's video surfaced through the internet. NBA Central posted the video on Twitter with the caption, "Rudy Gobert for 3!" And currently, the video has more than one million views, 24,000 likes, and 2,000 retweets full of NBA fans mocking Gobert. One of the fans said, "8 draft picks for this guy."
ADVERTISEMENT
Article continues below this ad