'900 Dinners': Richard Jefferson Reveals How LeBron James Wanted to Hang Out Too Often During Their Cavs Days
Published 10/04/2021, 10:30 AM EDT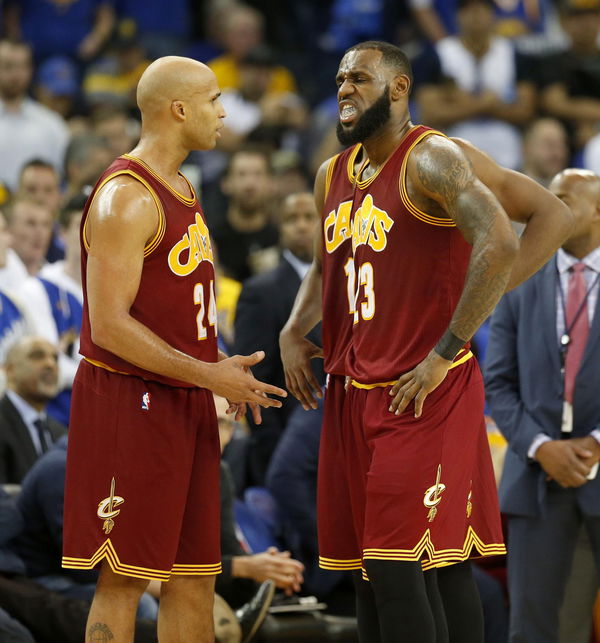 ---
---
LeBron James is about to step into the 19th season of his NBA career. And he is just as relevant now as he was when he entered the league. In fact, even more. On his journey, he has gathered some lifelong fans but also attracted more haters. But as they say, the most successful people have the most haters and in his case, it fits perfectly.
ADVERTISEMENT
Article continues below this ad
However, viewers only know what kind of person LeBron is from a distance, but his teammates over the years are a much better judge of his character. And since Richard Jefferson has had the honor of playing alongside Bron, he has some insight into how he actually was.
Richard Jefferson and Channing Frye used to tick LeBron James off
ADVERTISEMENT
Article continues below this ad
LeBron James and Richard Jefferson go way back. They two were part of the historic run in which Bron led the Cleveland Cavaliers to their first NBA championship, a lifelong dream of his. And the biggest reason for which he returned from South Beach. But ever since Jefferson got busy with broadcasting work after retirement, the two have had a love-hate relationship and indulged in constant banter.
Watch This Story
This speaks volumes about the relationship they shared when they were teammates. So, as Jefferson appeared on 'Road Trippen', he revealed what LeBron was like back then.
Jeff said, "He used to get so annoyed with me and Channing because like we would just not show up to like the 900 dinners. We would only go to like 750 of them and he'd be annoyed. They're like eight nights in a row."
WATCH THIS STORY: Which College He Would Have Picked, Why He Quit Football & Other Lesser Known Facts About LeBron James
ADVERTISEMENT
Article continues below this ad
LBJ liked to keep everyone on the team close
However, what he said next explained why Bron was so adamant that they should show up. "He just wants to hang out and like watch movies or watch games. And it didn't matter what sport it was. He's like we have Monday Night Football. We're watching everything together. But it's just funny man because it's like that's just him," he further explained.Bron's reputation as a leader has been A-grade, undoubtedly. Wherever he goes, success follows, and that's what has happened with every team that he has been a part of, in some way or the other.
Watch This Story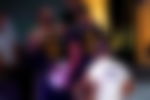 And the secret might be that he forms these incredible relationships with people he shares the court with, and Anthony Davis is a testament to that. If it wasn't for their chemistry, the Lakers would have never won that title in 2020. With the roster going through big changes this offseason, Lakers fans will hope James is able to keep the team close and motivated this time around as well.
ADVERTISEMENT
Article continues below this ad