"A Feather Can Blow Him Over": Jason Kidd's Opinion of Young Giannis Antetokounmpo Revealed
Published 07/22/2021, 11:24 AM EDT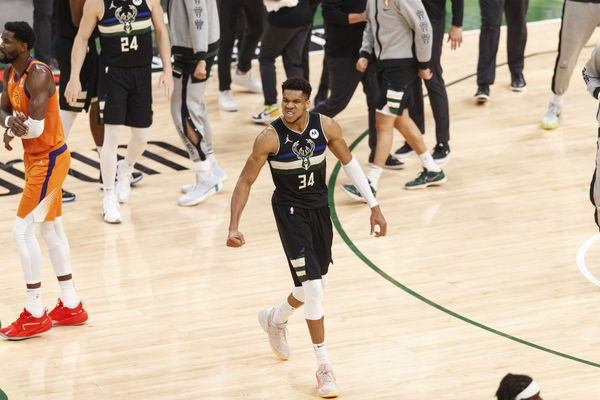 ---
---
'Meteoric' is a fitting term that can be denoted to the rise of this year's NBA Finals MVP. Giannis Antetokounmpo now has the world wrapped around his fingers. At the age of 26, Giannis is at the pinnacle of his phenomenal career.
ADVERTISEMENT
Article continues below this ad
After many years of hard work, the powerful player developed from a scrawny kid to the league's untamed beast.
ADVERTISEMENT
Article continues below this ad
Bucks' ex-coach once said a feather could blow Giannis over
Antetokounmpo was not always the strong man that he is today. Growing up, the Athens-born youngster was a skinny, budding basketball player. In 2013, Giannis was picked by the Milwaukee Bucks as the 15th overall pick. And the rest, as they say, is history.
Greece's star player took time to develop into one of the fittest athletes that the sport now possesses. In fact, even during his first couple of years with Milwaukee, Giannis was relatively weak and still looking to build. Former Bucks coach Jason Kidd also went to the extent of claiming that Antetokounmpo was as light as a feather.
"You know, a feather can blow him over," Kidd said turning to his assistants. They laughed, while Kidd sat there serious. "A couple of times up and down the court, you breathe on him, he's falling over. We gotta get him stronger" claimed Kidd.
How Giannis Antetokounmpo scripted history with the Bucks
Throughout the off-season, Giannis worked on his game on and off the ball. The Greek freak's defensive capabilities have gone up an extra notch in the past season. Fitness also played a huge role, with Giannis managing to overpower a vast majority of the league all by himself.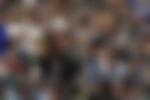 By the time the Bucks entered the playoffs, the rapport between all the Bucks' key individuals was as strong as a brick wall. Giannis was backed by a solid defense, which allowed him to flourish in one-half and fall back when required.
ADVERTISEMENT
Article continues below this ad
WATCH THIS STORY: Tokyo Olympics 2020: USA and China Top the List of Favorites to Win This Year
In the 2021 playoffs, Giannis gathered over 30 points a game on average. The title clincher was a devastating 50 point performance, and nobody had an answer to the Greek god. Along with valuable contributions from Khris Middleton and Jrue Holiday, any chance of a Phoenix Suns comeback was washed out.
ADVERTISEMENT
Article continues below this ad
Now, the legendary Giannis Antetokounmpo has another goal checked off his list. But he is nowhere close to stopping. It will be a fierce season next year, as Bucks' one and only will look to further his claim to fame. Having made it clear that he wanted to win the title with a non-favorite side like the Bucks, the pressure will now be on him to perform when they are the firm favorites!
Trending Stories