'A Freak of Nature': Former Lakers' Champion Explains How Magic Johnson Ruined the Pure Point Guard Position
Published 04/13/2021, 10:47 AM EDT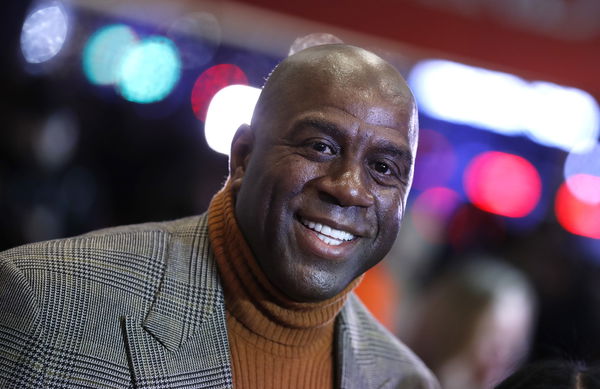 ---
---
Despite winning many championships throughout his career, this legendary player isn't celebrated as much as the others. Yes, it is the Los Angeles Lakers star, Michael Cooper. As one of their top defensive players, Cooper also had the opportunity to play alongside the player that is celebrated to this date- Magic Johnson.
ADVERTISEMENT
Article continues below this ad
There is no other NBA success story as wonderful as that of Johnson. And those who played with him up-close know what was it about him that made him so great.
Magic Johnson ruined the point guard position?
ADVERTISEMENT
Article continues below this ad
In a recent interview on 'No Chill with Gilbert Arenas', he and Michael Cooper discuss what it was like playing with Magic Johnson. However, Gilbert had a more specific topic to discuss. He stated, "Magic Johnson, ruined what a pure point guard was because he is himself. He is a 6'9″, one, two, three, four, five player. And you build this expectation off of him and you run it down to the rest of the group."
He further explained his stance, "So, when people say we need a pure point guard to run this team, that we hold on. We can't keep using Magic Johnson as that guy to run your theory. He's in his own category."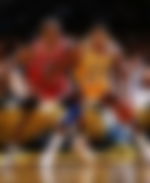 Michael Cooper couldn't agree more
Cooper couldn't help but jump in and back Arenas for what he said In fact, he also poured in on his watching Johnson transform into the legend he eventually became. "Magic was a freak of nature," started off Cooper. "There's this guy who played all five positions. I got a chance to be with this young man from a rookie. I saw him become just an average player when he came in."
"Magic didn't really have a jump shot. He worked on his game, became an all-pro, became an All-Star, a legendary player. And the fun part about him and James Worthy, Kareem was already there. Those two players, I actually saw them every single day work to become Hall of Fame players."
ADVERTISEMENT
Article continues below this ad
"And as Gil said, you can't use Magic for that because a true point guard would be like Allen Iverson. Somebody that can score well. Allen wasn't about making other players better. But the reason Magic could do it was because he understood all the other positions. That's what made Magic, Magic," concluded Michael.
Arenas and Cooper couldn't have explained it better. Although the trend now is that most players can play multiple positions, that wasn't the case back then. So, for Magic to do it when nobody could, speaks volumes about his greatness.
ADVERTISEMENT
Article continues below this ad
Read also- Magic Johnson Picks Isiah Thomas as His Point Guard Over Steph Curry and Kyrie Irving