A Lot of Women Came My Way": Magic Johnson Once Revealed 'Living the Bachelor's Life' During Lakers Days
Published 11/26/2022, 1:30 PM EST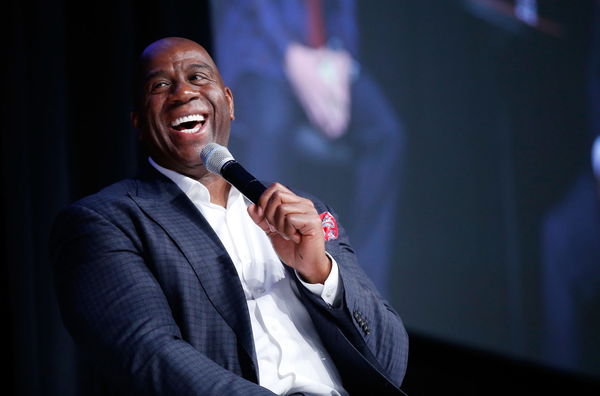 NBA legend Magic Johnson joined the league at the mere age of 20. The Los Angeles Lakers legend was introduced to success in life quite early. The LA life at the young age of 20 can suit some and can be a little too much for others. Back in the day, Magic Johnson revealed how LA was perfect for him. The five-time NBA champion had a long history of relationships in his past, and he once decided to be candid about it.
The 63-year-old had some interesting dating experiences before marriage. In a recently unearthed interview from the 1990s, he decided to share all of it. This brought a lot of interest to his then-released autobiography.
ADVERTISEMENT
Article continues below this ad
Magic Johnson and his early Lakers days
In 1979, Magic Johnson burst into the NBA, being one of the most promising youngsters of the time. Another Los Angeles Lakers legend, Kareem Abdul-Jabbar was also highly impressed by Johnson, giving a lot of weight to the then-20-year-olds talent.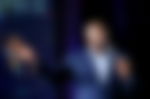 A successful basketball player in the NBA has very different peers from normal people, and so did Johnson. The three-time MVP settled pretty well into the Los Angeles lifestyle, and in his own words, had a lot of female interest. In an interview from the 90s, an interviewer asked him about his dating life. The interviewer also talked about how his book rhetorically questions the idea of shaming consensual sex life with multiple partners.
ADVERTISEMENT
Article continues below this ad
"You know I lived a bachelor's life, a Hollywood life where a lot of women came my way," said Johnson. The 12-time All-Star revealed further in his book how different his life was. According to the book, Johnson and the team had 40 to 50 women waiting for them at the hotel. The colorful life of the Lakers legend is never misconstrued because he's always been candid about it.
However, Magic changed his ways after he got married 30 years ago. His life changed drastically after his wife entered the picture. The couple went way back before they got married in 1991. Magic and Cookie Johnson knew each other since 1977. The couple had many periods of on-and-off relationships for more than a decade. The couple separated for a short time in 2001, but as always they found peace in each other.
ADVERTISEMENT
Article continues below this ad
WATCH THIS STORY: Magic Johnson drops the hammer on Kareem Abdul Jabbar as LeBron James nears iconic NBA scoring record
What do you think about this statement of Magic Johnson from back in the day? Let us know in the comments below.
Edited By: Bagavathi Eswaran