'A Playmaker': Former Lakers Star Compares Luka Doncic with LeBron James on the Same Scale
Published 04/21/2021, 12:05 AM EDT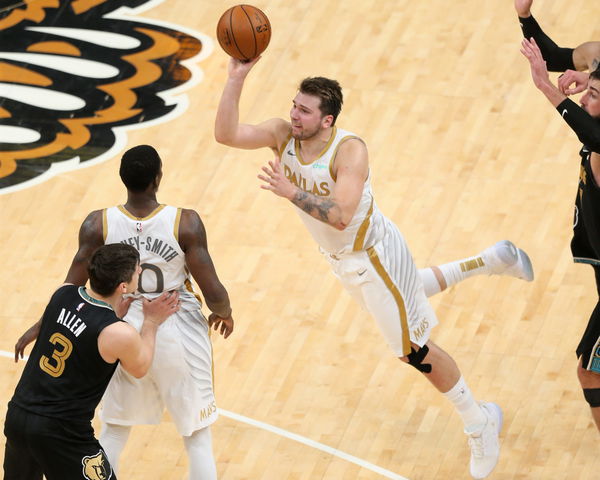 ---
---
There is this player in the NBA who smiles like the boy next door but is also adept at taking game-winning shots. He also never shies away from taking the blame for a loss. This player is none other than the Mavericks' Luka Doncic, the future of the league once Lakers' LeBron James retires. 
ADVERTISEMENT
Article continues below this ad
Luka is on the rise, and his gameplay is getting better with each passing season. He has worked big time on his shooting, and that has helped the Mavs win a few crucial games this season. So is this the right time to draw comparisons between him and the Akron Hammer?
Where do Luka Doncic and LeBron James meet in the crossway?
ADVERTISEMENT
Article continues below this ad
In an interview, a former Laker, Coby Karl, sat down to discuss various aspects of the game. Now a basketball coach, Coby picked Luka Doncic in the blink of an eye to be his go-to guy if he wanted to build a team around someone. The retired player expressed, "I've always appreciated what Luka has done at such a young age. It's just fun to watch a young guy come over like his story is pretty cool."
Karl discussed Luka's Spanish League stint and how that has helped him build a character. But more notably, he compared the Mavericks star with LeBron James because of their playmaking skills. 
The 37-YO added, "One thing I love about him is that he's such a dynamic passer, a playmaker, but he loves to take the big shots… It's not just about him, very similar to LeBron in that way. He's sharing it more than he's necessarily scoring… You look at LeBron, you look at what he has done with his points, same thing with Luka. But you look at their assists and that's what makes them really special…" 
Luka Doncic has been averaging close to 9 assists for the last two seasons now. On the other hand, LeBron enjoyed his career's best assist season for the Lakers in 2019-20 when he averaged a crazy 10.2 assists per game.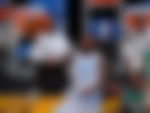 Read also – 'You Ain't Serious Man': LeBron James Reacts to Luka Doncic's Audacious Game Winner
What makes the Mavericks star and the Lakers' legend the most preferred teammates?
Most players in the league would want to play alongside stars who do not need an attitude adjustment. In other words, no one wants to play with a star who drops back-to-back 30-point nights only for himself.
ADVERTISEMENT
Article continues below this ad
LeBron, since the beginning of his career, has been a loved teammate. No wonder Chris Bosh gave in to his idea of signing with the Heat and shaking hands with Dwyane Wade. While the media did report trouble between Bron and Kyrie Irving, that did not stop them from winning a title. Similarly, the way Luka's teammates celebrate each of his shots makes it visible that they enjoy sharing space with the Slovenian.
Coach Karl added, "That ability to incorporate so many different people where they're averaging almost 10 assists a game. People want to play with those guys and with the reality, with the way the business of basketball works… We saw when LeBron was in Cleveland, he got some of the best players in the world to come to Cleveland… It's a credit to who LeBron was and that type of player is Luka."
ADVERTISEMENT
Article continues below this ad
As of now, Luka is averaging very close to how much Bron did in his initial years. Can he also win a title just as Dirk Nowitzki did against Bron?