"A Young Lady's Life Was Taken": NCAA Coach Joins Charles Barkley in Mourning Devastating Loss Ahead of March Madness
Published 03/12/2023, 9:30 AM EDT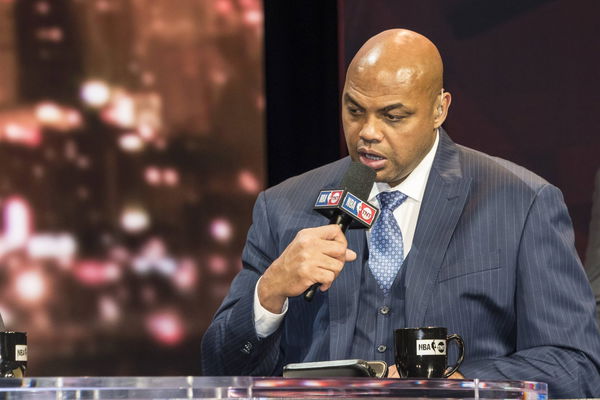 The murder of 23-year-old Jamea Harris near Alabama University on Jan. 15, sent shockwaves across the country. As per reports, Alabama Crimson Tide forward Darius Miles handed the firearm to his friend Michael Lynn Davis who fired it and killed Harris. Both Miles and Davis were charged with capital murder. Alabama native Charles Barkley was shell-shocked and saddened by the murder. He was heartbroken for Jamea and her family. Recently, former NCAA coach Jay Wright mourned the death of Harris with Barkley.
The former Villanova Wildcats head coach joined Charles Barkley to discuss the upcoming NCAA tournament. During the discussion, Wright shared his thoughts about the murder and the controversy still persisting with the Crimson Tide.
Jay Wright gives Charles Barkley his take
ADVERTISEMENT
Article continues below this ad
In the latest episode of The Steam Room podcast, Charles Barkley and Ernie Johnson discussed a variety of topics. They were joined by Jay Wright to discuss March Madness. He also talked about some underdog teams that can upset powerhouses during the sit-down. In one instance, the discussion turned toward Alabama Crimson Tide. Wright stated that he sees a bit of Barkley in Alabama superstar Brandon Miller because of the way he is playing under adversity. The former head coach was talking about the rival fans chanting "lock him up" toward Miller because of allegations that he delivered the gun. It was during a game against South Carolina and Miller responded by scoring 41 points.
However, Wright does not think that the team can keep up with all the off-court pressure and the seriousness of the issue. He said, "Dealing with media, dealing with families that are affected by this and the enormity of the situation. A young lady's life was taken. The grief that I know is putting on everybody. I think overtime in the tournament, that could wear them out."
ADVERTISEMENT
Article continues below this ad
Wright added that the Alabama players are showing toughness on the court which is a safe haven. However, he thinks the team will wear out because of the controversy surrounding the team.
Brandon Miller broke his silence
Brandon Miller is one of the best college players in the country and is expected to be top-5 in the upcoming NBA draft. For the Alabama Crimson Tide, Miller is averaging 19.5 points per game as they look to secure a #1 seed.
ADVERTISEMENT
Article continues below this ad
WATCH THIS STORY – 5 times Charles Barkley and Shaquille O'Neal had heated fights on Inside The NBA
But his alleged involvement in the murder of Jamea Harris has cast serious doubts. He was then reportedly cleared and does not face any charges. Recently, he was made available to reporters for the first time after allegations against him. Miller stated that the murder of Harris was heartbreaking.