"Abusing Kids and Call it a Core Exercise": Disturbing Video from a Gym Reaches Shaquille O'Neal and Millions of Angry Social Media Users
Published 01/23/2023, 11:50 AM EST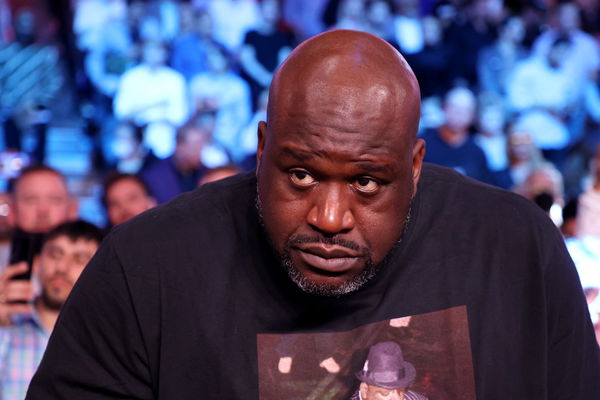 Los Angeles Lakers legend Shaquille O'Neal was one of the most dominant players ever. However, during the tail end of his career, he struggled with injuries and weight gain and was not the fittest. After his retirement, O'Neal continued to struggle with managing his weight. He was not very aware of his food consumption as he continued consuming food the way he used to during his intense playing years. But that was not ideal because of the change in his lifestyle. Shaq struggled with his weight for years before recently deciding to make a change.
He has been making some major progress with his fitness recently. Shaq is one of the most active NBA legends on social media. He sometimes shares some of the most random and funny things on the internet. However, he recently brought a shocking video clip to his fans' attention.
Shaquille O'Neal shared a shocking workout clip
ADVERTISEMENT
Article continues below this ad
Shaquille O'Neal recently shared a disturbing video clip of a shocking training method that has been doing the rounds on social media. The video clip shows a group of young men laying on the floor while a trainer hits them hard on their abdomen with a tire one by one. As each student was hit with the tire, others watched in horror waiting for their turn. Apparently, they were hitting the "abs".
 

View this post on Instagram

 
The internet has seen many hilarious and funny workout clips over the years. However, many fans did not find this one particularly funny. Here are some reactions:
"Hey lets film ourselves abusing kids and call it a core exercise. Great work coach. Recommend you hire a good lawyer and start searching indeed for a new profession."
"This is so bad for your body. Someone is having a talk with this man and explain how important the organs are and how easily they are ruptured. I understand he's trying to have them engage their core but this is not how you do it"
"As some one who fell on my ribs , I can say defiantly not worth it on the long run , goodbye liver and galbladder function blunt trauma to that you will need surgery"
"All fun and games till he ruptures one of those boys organs! Can someone please inform him that this is how Houdini died! A blow to the gut!"
"broken ribs waiting to happen"
"How to get internal bleeding"
"Ummmmmm IMMEDIATELY NO! I would fight him for my Child!"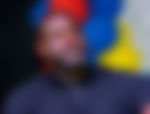 ADVERTISEMENT
Article continues below this ad
The video clip has already garnered over 223K likes and over 2400 comments. But the fans were clearly not impressed with the supposed workout. Many felt it could lead to serious injuries to the young men.
O'Neal's fitness goals
Shaquille O'Neal recently lost a lot of excess weight thanks to his commitment to fitness in the past year. After his weight gain resulted in some health complications, the four-time champion finally decided enough was enough and started working hard. O'Neal has been following a strict diet and a workout regime with help and advice from professionals.
ADVERTISEMENT
Article continues below this ad
WATCH THIS STORY – Shaq-tacular 2022: Rob Gronkowski, Cardi B, Ludacris and Other Stars Set to Turn Up the Heat at Shaquille ONeals New Years Eve Party on Meta
With this, the three-time Finals MVP lost over 40 lbs last year. He recently shared his progress by sharing shirtless pictures of him on social media. However, he is not done yet. Shaq is looking to lose more weight and be fitter in 2023. The 2000 NBA MVP even said that he wants to be as fit as his sons to be in underwear commercials with them.