Adidas Executive Reveals How Kobe Bryant First Landed up Signing With Adidas Before Nike
Published 10/15/2021, 3:30 PM EDT

Follow Us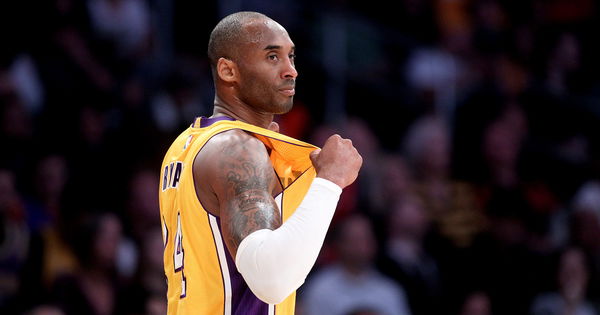 Kobe Bryant was always very clear about being the next big thing after Michael Jordan. MJ's mentality, mannerisms, and moves are all aspects that Kobe was able to clone, and that really helped him become one of the best players in the NBA. He is one of the closest replicas of Jordan except for when it comes to one thing.
Unlike Kobe, Jordan was never seen walking around in questionable footwear. The only credit that Adidas deserves is that they recognized Kobe even before he showcased his caliber. However, there was a bigger reason to pursue Kobe for the deal.
Why did Adidas pick Kobe Bryant for a shoe deal?
ADVERTISEMENT
Article continues below this ad
Before Nike and Kobe collaborated to come out with some exceptional shoes for sneaker-heads, Kobe had accepted an offer from Adidas. But because those sneakers were not at all liked and got many bad reviews, Kobe wanted to part ways. He even paid $8 million to get out of that contract. But what made Adidas choose Bryant in the first place?
In an interview, Sonny Vacarro, former Adidas executive, revealed, "His father, Joe Bryant, was the MVP in my high-school All-Star game. His mother's brother, Chubby Cox, played in 1973. So, by Osmosis, I knew Kobe before he was born. When Joe comes to me after 20 years back from a trip in Europe, they walk into my camp and they find my right-hand man Gary Charles, who was my lead guy at the ABCD campaign."
"Said, 'You know Mr. Charles like to talk to Mr. Vacarro about my son getting an ABCD.' I just put him in because he was Joe and Pammy's son."
WATCH THIS STORY: Oscar-Winning 'Dear Basketball', Debut Role in TV series 'Moesha' & Other On-Screen Appearances by Kobe Bryant
Leaving Adidas was the best decision for the Lakers legend
ADVERTISEMENT
Article continues below this ad
Say what you will, Kobe and the Swoosh go hand-in-hand. Adidas and the Mamba just don't fit together and if it weren't for his decision to switch, Kobe might have never had the brilliant collection with Nike that fans are gaga over.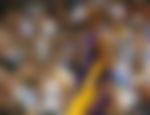 The status that Kobe achieved in the world of basketball had a lot do with him signing with Nike. However, his deal with Adidas was because of his father and mother, which is definitely not a piece of information anyone would have seen coming.
ADVERTISEMENT
Article continues below this ad