'Afraid of Even Speaking to Him': Former Bulls Writer Reveals Steve Kerr's Honest Admission About Michael Jordan
Published 05/31/2021, 12:30 PM EDT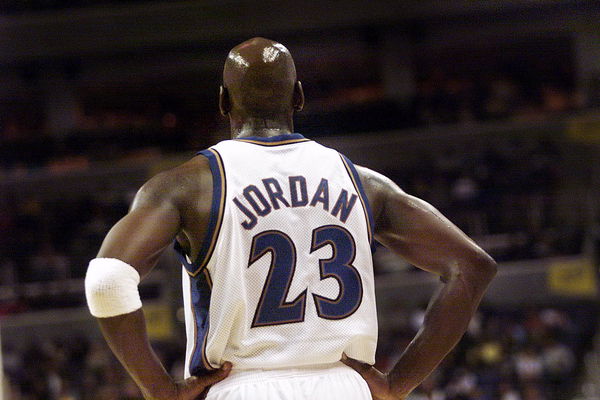 ---
---
Everyone is privy to the kind of player Michael Jordan was, especially after the release of the 'Last Dance' documentary, which gave us a deeper insight into the kind of teammate he was.
ADVERTISEMENT
Article continues below this ad
Many players, who have had the pleasure of being Jordan's teammate, have opened up about how harsh Jordan was with them. Some could tolerate it and believe it only made them better at the game. Some despised him for it, but some were too scared to even come close to him.
Teammates tip-toed around Michael Jordan
ADVERTISEMENT
Article continues below this ad
While we all know Jordan was ruthless on the court to his opponents, he was no angel to his teammates either. Jordan's competitiveness drove him to not make friends in the league but only to win championships. That is exactly what he did and say what you may, his leadership did wonders for the Chicago Bulls.
It's not like the leadership styles of other players weren't effective but Jordan's was far more so, despite being so difficult to stick around with. In fact, in a recent interview with Roland Lazenby, the writer of 'Michael Jordan: The Life', also had something to add to this point.
One of Jordan's best teammates was Steve Kerr. And even though the two worked like a well-oiled machine on the court, they did have ups and downs in their relationship. In fact, Kerr talked about Jordan's relationship with other teammates and told Roland, "They all sort of backed away from Jordan. They were afraid of even speaking to him."
Roland went on to say that this isn't surprising because he was, undoubtedly, a very intimidating figure in the NBA.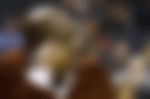 The infamous fight with Steve Kerr
During a Chicago Bulls scrimmage in 1995, Jordan and Kerr got into a physical fight with each other. This story has become quite infamous as there was an entire segment about it in the 'Last Dance' as well.
Jordan and Kerr were on opposite sides of the scrimmage and their coach, Phil Jackson had placed Kerr to guard MJ. While playing, Steve was trash-talking and this only made Jordan more furious because they were losing.
When Phil started to call small fouls, it ticked off Jordan even more, and he became more physical. After committing a hard foul on Kerr, he even yelled, "Now, that's a f****** foul."
ADVERTISEMENT
Article continues below this ad
Kerr explained that he as a person is very patient, but he lost his cool. He didn't care if it was Jordan and ended up hitting him on the chest. MJ retaliated with a punch that landed Kerr with a black eye. This brawl sounds intense, but Kerr, to date, admits that this only brought them closer.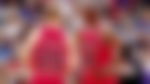 Seems like Jordan respected those more who stood up to him. But can't blame the rest either because against the GOAT is one thing. But matching his energy on the court every day, as a teammate is another.
ADVERTISEMENT
Article continues below this ad
WATCH THIS STORY: Looking Back at the Day LeBron James Broke Michael Jordan's All-Time Playoff Scoring Record