After Anthony Davis' Sharp Criticism, What Can the LA Lakers do to Tighten Their Defense?
Published 01/08/2021, 7:00 AM EST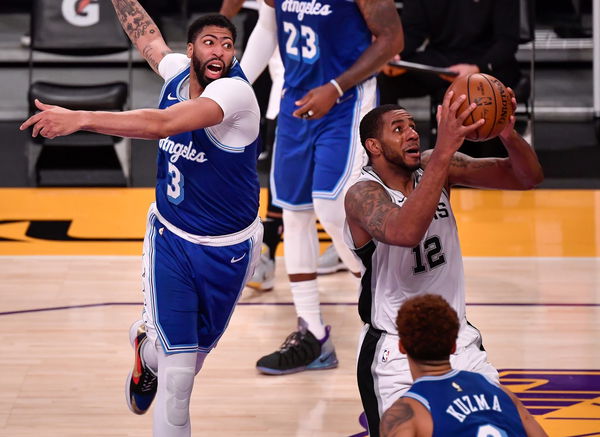 ---
---
The LA Lakers lost to San Antonio Spurs 109-118, and in the process relinquished their top position on the table. While the defense has been their staple under coach Vogel, it proved to be their undoing in this game. This irked superstar Anthony Davis very much.
ADVERTISEMENT
Article continues below this ad
"We didn't play a lick of defense. Our defense was shit tonight. We didn't play one lick of defense, and guys did whatever they want. (The Spurs) came into this game very comfortable," said Davis.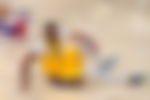 So, what should the Lakers do to plug the holes in their shield and prevent any possible downturn in form?
ADVERTISEMENT
Article continues below this ad
Play Anthony Davis at the center position when facing a stretch-five
In this era of 'Small Ball' lineups, the value of a typical 7-footer protecting the rim is diminishing. In the previous era, a center needed to play beneath both the rims. Today, the requirement is much more than that with big men also adept passers and even 3-point shooters.
The San Antonio Spurs presented a stretch-5 in LaMarcus Aldridge to the Lakers for the first time this season. Hence, defending against them was a unique challenge, but similar to the one they faced against the Rockets last season in the Playoffs. JaVale McGee and Dwight Howard were redundant. So Anthony Davis played at 5, in a move that paid off.
So, today was the kind of matchup where coach Frank Vogel needed to give AD maximum minutes at 5 in place of Harell and Gasol. Also, as Davis puts it, new recruits also need to adapt to the new system –
"Tonight was a new challenge, like coach said, with a stretch five we haven't seen, and all the guys that were here before kind of know (how we defend that), but it was new to Dennis, to Wes."
Give Alex Caruso more minutes for the LA Lakers
ADVERTISEMENT
Article continues below this ad
Compared to last season, the 'Carushow' is getting lesser time on the court (15.2 to 18.4 minutes). He is a key piece in their puzzle as he provides valuable energy on the floor, especially on the defensive end, which was clearly lacking against the Spurs.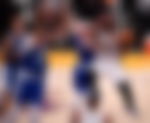 Though the Lakers are concentrating on offense slightly more with Dennis Schroder, they still need to respect their USP- something that propelled them to glory in the 2019-20 NBA season.
ADVERTISEMENT
Article continues below this ad
It is high time for the LA Lakers to step up their game and work on their 'sh*t defense', as Anthony Davis puts it. Or they could see the Larry O'Brien trophy land in another city this time. Or worse, in their own to cross-town rivals, LA Clippers.