After Battling Cancer, Pacers' Caris LeVert Hints at Possible Return in Second Half of the Season
Published 03/06/2021, 10:45 PM EST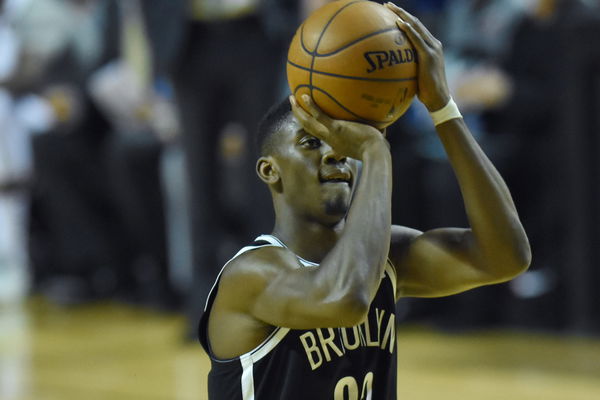 ---
---
After a tough year for the Indiana Pacers' Caris LeVert, it seems like things might look up for him as the second half of the regular season is about to begin. LeVert, who had been diagnosed with Kidney Cancer, has dropped a hint that he might return to the court soon.
ADVERTISEMENT
Article continues below this ad
The first half of the 2020-21 campaign has been filled with some highs and lows. While teams have had issues with players testing positive for the Coronavirus, missing games because of injuries, there might be something for the Indiana Pacers to look forward to in the second half.
Caris LeVert hinting at his return?
ADVERTISEMENT
Article continues below this ad
As the NBA March trade deadline inches closer, it takes everyone back to the blockbuster trade of the offseason last year – the mega James Harden trade. And one of the collateral damages of that trade was Caris LeVert.
First of all, the former Brooklyn Nets star was traded to the Houston Rockets to bring in James Harden. Then, he was finally shipped to the Indiana Pacers in return for All-Star guard Victor Oladipo. However, something very life-altering was waiting for LeVert before he even got a chance to gear up as a Pacer.
He was diagnosed with Kidney Cancer after they found a mass in his organ. Therefore, he was out of the game indefinitely. Although, a successful surgery was announced in January, which gave everyone some relief about his path to recovery.
In fact, by February, he was travelling with some of his teammates and even working out a tad bit. Now, even better news might await everyone. LeVert posted a series of pictures of him in his Pacers' jersey with a signal of a return in his caption.
An integral part of Indiana Pacers
ADVERTISEMENT
Article continues below this ad
Before arriving in Indiana, the 26-year-old was playing at the highest level of his career as part of the Nets. He was their third-scoring option after Kyrie Irving and Kevin Durant. No date, in particular, has been announced for his return, but he might not be too far from joining the Indiana squad.
He was averaging 18.5 points, 6 assists, and 4.3 rebounds before he was sidelined. The Pacers stand tenth in the Western Conference with a 16-19 record. That shows that they still have a decent chance at making their way to the playoffs this year.
Watch This Story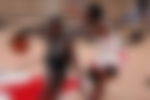 It seems like LeVert's return couldn't have come at a better time. Do you think Myles Turner, TJ Warren, Domantas Sabonis, and some other talented players in the Pacers, along with LeVert, can make them playoff contenders?
ADVERTISEMENT
Article continues below this ad